If you too Unique tokens have in your portfolio, you may be wondering "why Selling NFTs it's difficult?" Or in other words "Which NFTs are easier to sell?". There are several points that Selling unique tokens makes it a complicated issue. Note that the challenges of selling NFTs you create yourself are slightly different from the challenges of flipping NFTs you buy from others. Stay with the country of blockchain.
What reasons make it difficult to sell NFTs? What is the solution?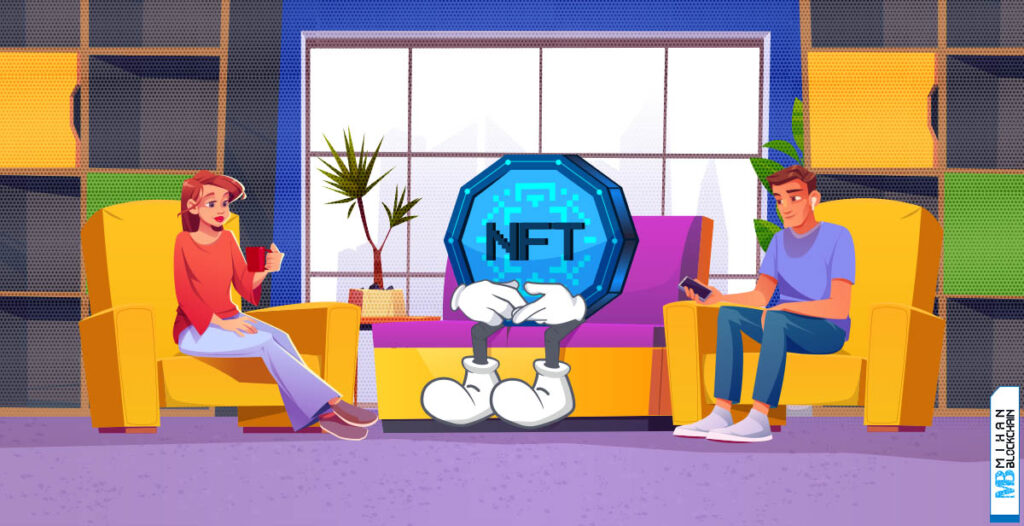 NFTs (Non Fungible Tokens) are non-fungible assets whose history dates back to the first years of blockchain. During this time, many projects were introduced and unique tokens gained many fans. Regardless of what you are creating or buying the token for, you will end up selling it sooner or later. The sales process has challenges and creates the impression that selling NFTs is difficult. In the following, we will examine these challenges.
NFT Selling Challenges for NFT Exchangers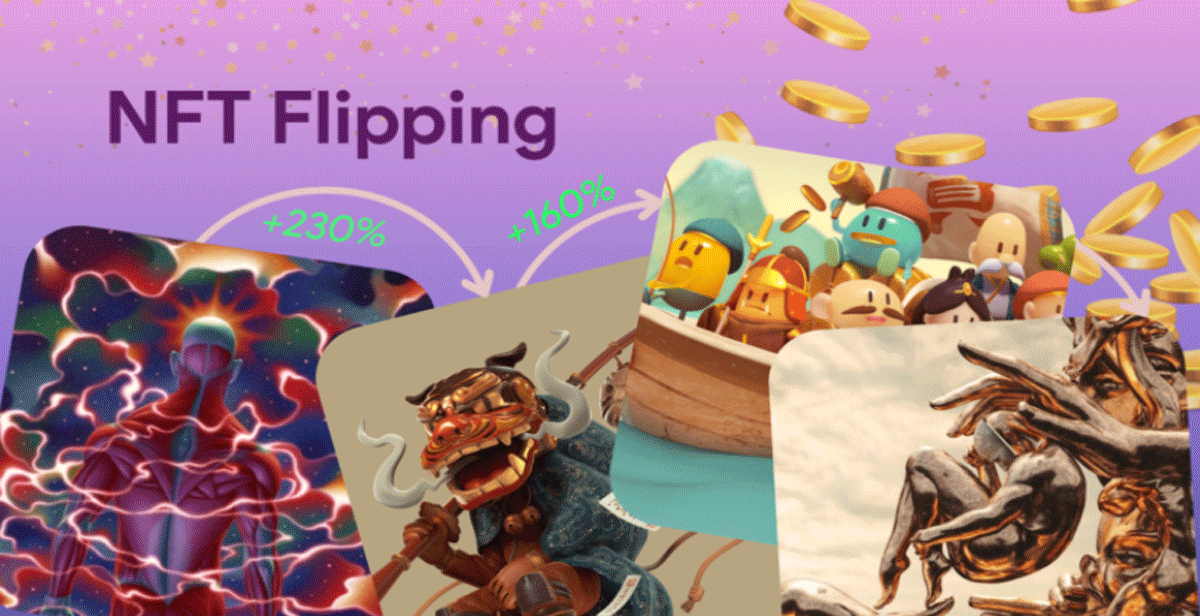 If you are an NFT flipper and your intention is to make a quick profit from trading and trading, selling most NFTs is not that difficult for you. At least you can take the easy way out by setting up a flipping strategy. Flippers usually enter projects that have a high sales volume; Therefore, they never get involved in sales that have no demand and buyers. Sometimes a flipper can't sell an NFT they bought from someone else, but this usually happens when the flipper isn't willing to take a loss or believes the project's situation will improve.
The more experience you have in flipping strategy, the less you will encounter such incidents. The best way is to ignore losing positions and make up for them with wins. The most important factor that makes the process of flipping NFTs difficult is the speculative nature of transactions and the prevalence of pump and dump. Obviously, this is a dangerous game. On the one hand, it has very high risks, and on the other hand, when you learn flipping strategies well, you can earn good profits.
Challenges of Selling NFTs for Peerless Token Creators
People who do not intend to flip peerless tokens and make NFTs with the sole purpose of selling them face more problems and need to consider many points.
1. Selection of good existing projects
There is a lot of money circulating in the NFT space and there are a lot of high quality NFT projects in the space; So you don't have to look for a new project. You can choose existing strong and risk-free projects.
2. Avoid scam and rag money projects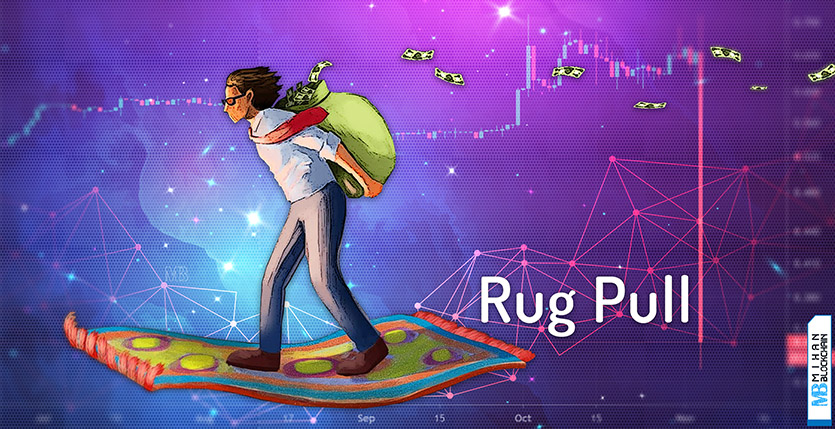 Unfortunately, fraudsters take advantage of the lack of rules and regulations and security measures in this space, and this issue overshadows everyone. Although there are many good projects in the field of NFTs, the number of scam projects, rug pulls and projects that have legal problems are also not few. All these things make the liquidity out of the hands of the market participants and they are somewhat pessimistic towards the unknown projects.
3. Promote creative nature
Simply put, the NFT space attracts founders with a creative rather than a business sense. Undoubtedly, in this situation, the standards set by non-professional sellers are not effective and sometimes even harm legal activists.
4. Avoid unreasonable expectations
When a project starts working in the space of NFTs, it usually has an upward trend and this trend affects the expectations of buyers. Everyone thinks they can double their money overnight, but that's not the case. If the project can't grow quickly, no matter how good the project is, it will lose user support very quickly.
5. Ignoring uninformed discussions and unprofessional opinions
Many people read negative assumptions about NFTs And without a proper understanding of this space, they get a negative impression. For example, they read a random article from a random person who has never even owned an NFT and think the author of the article has enough knowledge. They believe that all NFTs are scams or Ponzi schemes, which is not true at all. Reading false narratives, these people think that NFTs are destructive to the environment, while all blockchains were developed with the aim of preserving and restoring the environment; Therefore, unfortunately, they ignore all the work that is done to reduce these problems. Creating such ideas harms the entire space and makes it difficult for people to access social networks; Because they face criticism and sense of hatred.
6. Creating an adequate understanding of blockchain technology
Many people cannot even understand how a blockchain works or why the technology is useful at all. Sometimes, even active people in this space find everything complicated. Because of this, there are situations where newcomers have to be told, "Just trust me, you'll learn."
7. Avoid group mentality
Most of the projects that can be seen in this space are with a little difference or a copy of other projects. Therefore, similar mint prices, similar collection sizes, similar art (or even the exact same artwork), and similar strategies are usually used. Finally, they expect that this project will have the same results as the initial project. Although it seems logical in some ways, the speed of evolution of this space requires creative people to differentiate themselves from others. So it becomes difficult for people who can't find a way to be different and break away from conventional things.
8. Solving the problem of lack of infrastructure
Basically, high-quality tools do not exist at all, and useful and reliable data are difficult to obtain. Likewise, it is difficult to find knowledgeable people who do not intend to abuse others as a way to withdraw cash. User Interface/User Experience (UI/UX) is in many cases terrible and problematic in many ways. In other words, the lowness of this index makes it difficult to find and identify quality projects; Therefore, people go to undesirable projects and selling NFT of these projects is definitely not an easy task.
Conclusion
Every space, especially the commercial space, is associated with a series of problems. Area Unique tokens Also, although it grew a lot in recent years, it was accompanied by challenges. These problems make some users imagine Selling NFTs it's difficult. But considering points such as high sales volume, choosing well-known projects, identifying scam and ragpole projects, abandoning the mentality of getting rich overnight, ignoring uninformed and non-expert opinions, understanding blockchain technology and trusting this space, avoiding similar mentalities and paying attention With creativity and innovation, and finally by creating the right infrastructure, you can find tokens that are easy and hassle-free to sell. Do you agree? In your opinion, what other points are important in choosing NFTs?