Crypto Genies is an NFT avatar ecosystem where users can invest in fashion items, explore different spaces and locations, and design their own little world. In this article, we want to answer this question What is the Crypto Genies platform? and then properties CryptoGenies projectLet's check the way of working on this platform, the history and team of the project and the investment value of this project. Stay with the country of blockchain.
What is the Crypto Genies platform?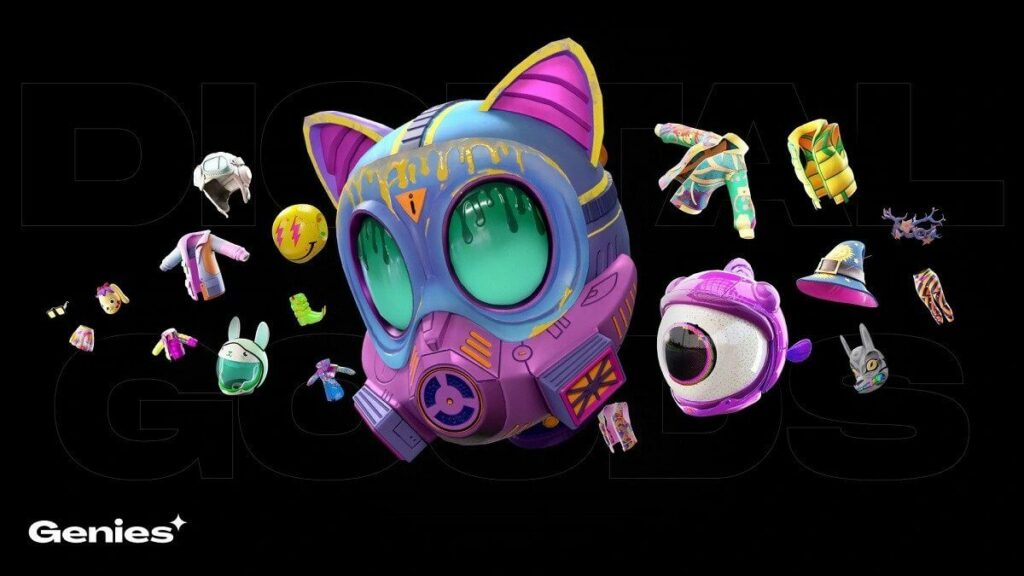 Crypto Genies It is a web 3.0 avatar ecosystem that NFT products and official avatars Presented by Universal Music Group and Warner Music. The goal of this project is to create an avatar ecosystem and provide tools to display user ideas. Guinness, in theory, helps bridge the gap between virtual and physical realities, with celebrities and ordinary people alike using digital personas to introduce themselves in the metaverse.
One of the most important features CryptoGenies project, the activity of celebrities in this project. The project has previously created avatars for famous musicians such as Justin Bieber, Migos, Cardi B and J Balvin, in the meantime, Justin Bieber used his avatar to promote his Christmas album on Amazon Music.
Although this project was initially introduced using celebrities, but Avatars of CryptoGenies With a wide range of customizable and evolving options, it's accessible to everyone. To get your new Genie items, you must visit the NFT store owned by The Warehousewhich is on the blockchain platform Flow Dapper Lab Available, use it.
What are the features of CryptoGenies?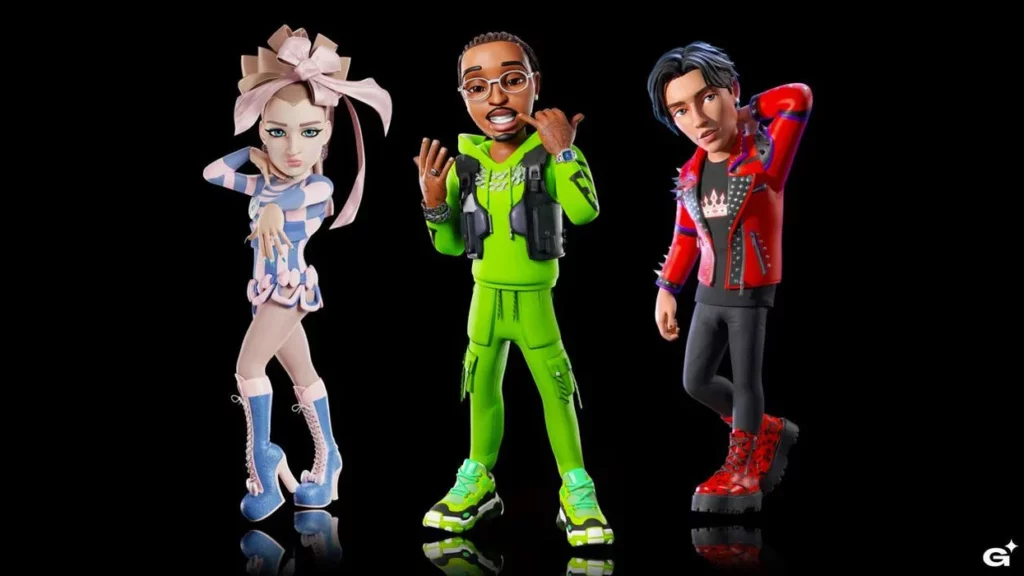 At Crypto Genies platform Users can choose face combination, cheekbones and type of clothes based on their taste. Image created in CryptoGenies, like one Digital avatar It works and can be edited in GIF format. This feature is a bit like watching an animated version of you on the screen.
By May 2021 (May and June 1400), this project was able to collect more than 110 million dollars with the investment of Mary Meeker's Bond, NEA and Breyer Capital.
The Crypto Genies suite is built on the Flow blockchain, which previously launched NBA Top Shot. All the features of this project are also on Flu bed has been created. These features will be available in the Warehouse at a price of around $20 per item.
However, it was not possible to buy from this platform until July 2022 (July and August 1401). In April 2022, Guinness received a $150 million financing with Silver Lake management. They chose to focus on four key principles in their ecosystem: avatars (Avatars), fashion (Fashion), spaces (Spaces(and individual experiences)Experiences), have distanced themselves from social networks. These 4 key principles are the most important features of the CryptoGenies project. Users can now request to create an avatar or design an outfit directly through the site instead of purchasing a Genie or accessory.
How to work in the Guinness project
Another feature of the CryptoGenies project is that applicants and creators of a work can act as sellers of avatars or digital clothing designers. Team Genie This role is called "Digital Depot" Describes the. These people will be at the forefront of the CryptoGenies collection and will help design and personalize avatars for users in the future.
More information about Spaces and Individual Experiences has yet to be released, but Guinness promises customization based on user tastes for both. All previously purchased genies can be redeemed in various apps and websites including YouTube videos, Instagram stories And in chats like Messenger (in the form of gif) used.
Crypto Genies history and team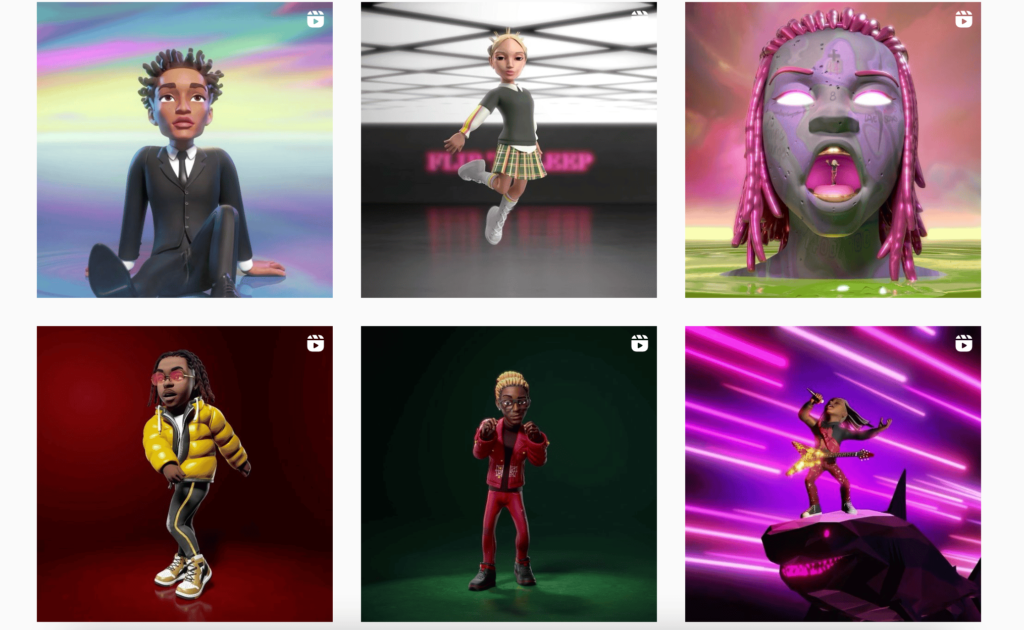 Although Janiz in 2016 (by the current CEO Akash Nigam was founded, it has only made headlines in the last two years. Prior to starting Genies, Akash studied computer science and economics at the University of Michigan and has since founded the Blend, Humans, and Genies projects.
The project also has a wonderful board of directors. Among other things, you can Bob Iger He mentioned that he spent nearly 50 years at Disney. He also served as Disney's CEO for 15 years before stepping down in 2020.
Other prominent investors of this project include Mary Meeker (a top startup investor), New Enterprise Associates (an American venture capital firm) and Breyer Capital (a managed investment fund James W. Breyer) becomes
Genius crypto currency
One of the features of the CryptoGenies project is that this project has not provided any coins or tokens until July 2022 and currently has no plans to create one. In this project, instead of issuing tokens, Coin Flow (FLOW) is supposed to be used.
According to Mihan Blockchain, at the time of writing this article, 1,036,200,000 FLOW coins are in circulation and its market value is more than is 1.9 billion dollars; For this reason, it is ranked 34 among all digital currencies. The price of FLOW at the time of writing this article is $1.84 and its trading volume in the last 24 hours was about $104 million. $42.40 is the highest price of Flo, which was recorded on April 16, 1400, and the lowest price of this cryptocurrency is on June 28, 1401, with a price of $1.24.
What projects have been launched at Crypto Genies?
Since its initial launch, CryptoGenies has focused more on influencer marketing and publishing its NFT marketplace.
As mentioned, one of the most important features of the CryptoGenies project is the use of celebrities and influential people. Genie's initial launch was accompanied by celebrity and influencer activity such as Justin Bieber. He used the avatar of Crypto Genius to promote his Christmas album. This made Guinness to be in the spotlight. Of course, the effective marketing of this project did not stop there. Also in July 2022 (D and Bahman 1400), American rapper Quavo posted a video of his Genies avatar (to publicize the project) on his Instagram page.
CryptoGenesis Peerless Token Market ie The Warehouse, was supposed to be launched in late 2021, but it has not been fully launched until today and its current capabilities and availability are limited. Currently, users can only apply to be a seller and cannot directly access the store to purchase accessories. Also, the public release date of Crypto Genies NFT products has not been announced yet.
The current status of the Crypto Genies project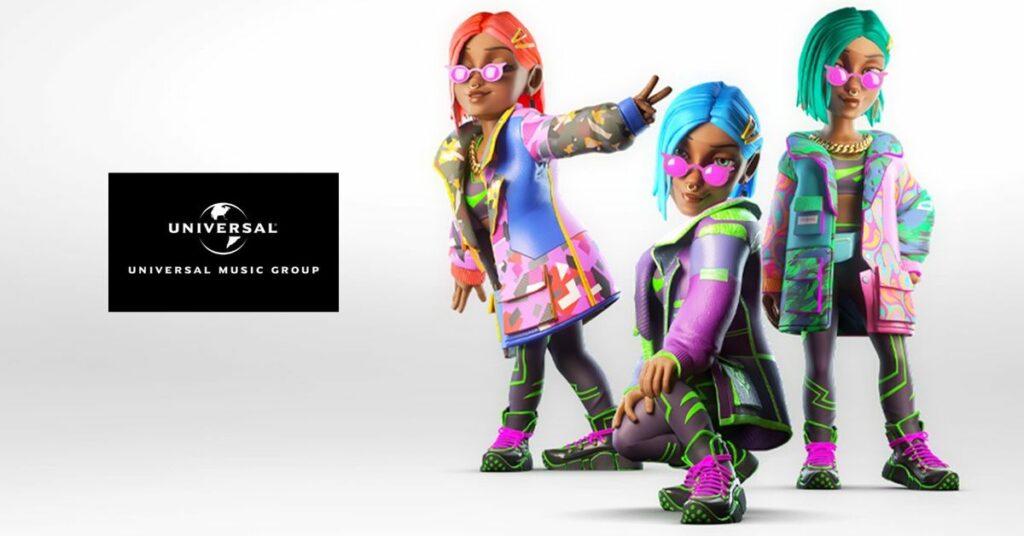 Despite the hype and the amount of funding received, CryptoGenies is currently a bit weak. The project's reach seems to be limited to those who bought in initially and influencers who can promote the project. As a result, there is little space left for new buyers. Current options are limited to filing an application for The position of the designer in the store Or Seller of various types of avatars Is.
The Guinness team Message They posted a farewell on their blog and stated that they are now only contacting avatar creators, users and candidates who want to join the project.
However, the Guinness team remains active on social media. The Genies project has gathered a community of excited people in the process. All those who have CryptoGenies avatars, as well as those who intend to buy avatars, are eagerly waiting for new developments.
Upcoming plans for CryptoGenies
The project appears to be in standby mode. But the overall message of this project to NFT enthusiasts is: "As Web 3.0 becomes more popular, the way we present ourselves online will also change."
The features of the CryptoGenies project are summarized in 4 main sections. Crypto Genies' four main sections provide users with a wide range of customization features (from avatars and tastes of the day to user spaces and experiences that can be tailored to people based on their personalities). Team Guinness keeps their fans updated on Twitter through a private Discord channel. Although it is not possible to predict the success of this project until the public offering; But it's going to be exciting to see what and how Team Genies impacts the way we interact in the metaverse and online space.
Conclusion
In this article, we answered this question What is the Crypto Genies platform? And then we started to introduce the facilities and the team of Cryptogenesis. This project was supposed to be launched by the end of 2021; But it is still in the phase of attracting capital and development. Genies are digital avatars that you can use to profile your social pages. What do you think about the development of the NFT industry? How far can this field progress?