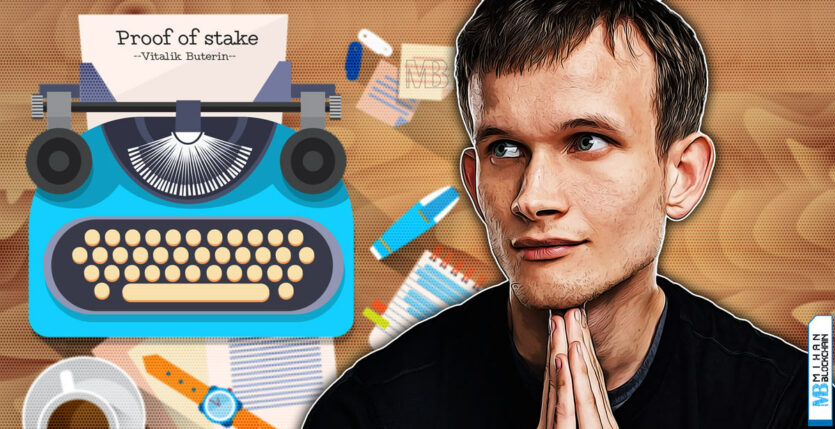 As Ethereum approaches the Marj update, Vitalik Buterin, the founder of the blockchain, in Post Twitteri announced that it will publish a book on consensus proof of stake on September 27th (5th October). This book contains Butrin's writings in the last 10 years.
According to Mehen Blockchain and quoted by Forex News, this book named "Proof of Stakes, Construction of Ethereum and Philosophy of Blockchains" will be available in 2 physical and digital versions. In addition to these 2 copies, Buterin has made it possible for those interested to buy the signed version of this book in NFT form.
The founder of Ethereum has committed to pay his share in the sale of the book to Gitcoin in order to support the development of open source projects.
It is written on the Gitcoin page related to this book:
These writings are collected from Butrin's articles before and after the emergence of Ethereum. This book shows that Buterin is a passionate writer with an active imagination. While many people around Butrin (owners of other projects) were focused on increasing the price of their tokens, he has always been solving problems and trying to create a native Internet world.
This book will be published just two weeks after one of the most important updates in the history of Ethereum called "Merge". The Ethereum consensus algorithm is going to change from Proof-of-Work consensus to Proof-of-Stake consensus with this update.
In addition to helping develop blockchain projects, Buterin also has a good track record in philanthropic work. In April, despite being born in Russia, he donated 5 million dollars to help Ukraine. He also donated about 1 billion Shiba dollars to a charity in India in May last year to fight against Corona.