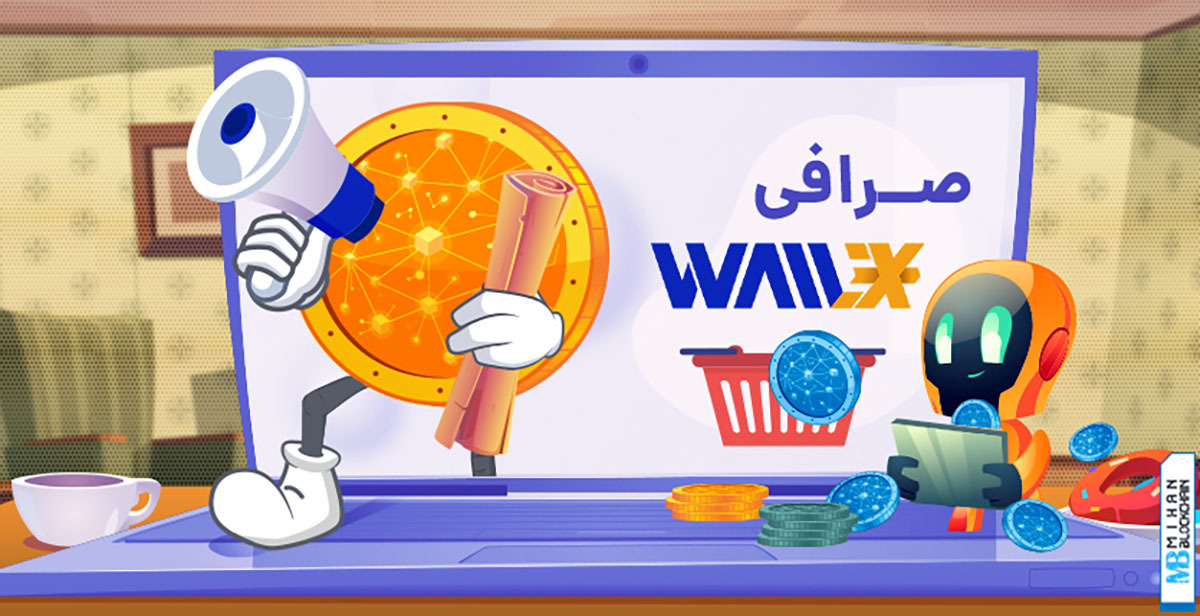 Cryptocurrency exchanges around the world offer various programs and campaigns by offering their products to their users every day. In the rest of this article, we will explain the details of the announcements of Iranian cryptocurrency exchanges separately.
---
This post is not an investment recommendation and is merely a reflection of cryptocurrency exchange news.
---
Valex exchange
Valex's new bot for portfolio management
Details: The new bot added to the Valex exchange named "Smart Rebalance Bot" helps users control their investment portfolio and manage risk. According to Valx's announcement, this new bot maintains the balance between the cryptocurrencies in the user's portfolio by making transactions based on accurate calculations. For more information about this bot you can Published video View by Valex exchange.
Morbit Exchange
Morbit exchange swap service
Details: Morbit cryptocurrency exchange added swap service to its service collection. Morbit stated that the service enables users to easily buy and sell various cryptocurrencies. In addition, Morbit offers a dedicated wallet for all cryptocurrencies in this market. To view this service and use it, you can go to this page See.
Add fast settlement feature to Morbit exchange
Details: Morbit exchange announced that from February 2nd, users who use the bank accounts of Khazuri, Saman, Meli, Parsian, Saderat, and Aidah for the purpose of depositing and withdrawing money in the Morbit system, can withdraw after registering the request. In this exchange, receive the desired amount instantly.
Bitpin exchange
Adding Dash and Lido to Bitpin's easy buying and selling section
Details: Dash (DASH) and Lido (LDO) cryptocurrencies have been added to Bitpin's easy buying and selling section, and users can easily trade these two cryptocurrencies with a few clicks.
Remzinx exchange
Prevalence of fake domains about Ramsinks exchange
Details: Remsinks exchange announced that it has recently been observed that websites with domains and deceptive appearance similarities to the main domain of Remsinks are trying to obtain user information. These websites direct people to fake pages with deceptive copying, and by receiving user information, they try to abuse and defraud it. Users should check the authenticity of the site when using the password. The main domain of Ramzinex is Ramzinex.com. These pages try to mislead users by adding or subtracting or adding numbers to the domain.
Farhad Exchange
AA place to exchange Perfect Money balance between users of Farhadexchange exchange
Details: Farhad Exchange announced that the users of this exchange can instantly transfer their Perfect Money balance to the Perfect Money balance of other Farhad Exchange users without paying a fee.
In this case, Farhad Exchange announced that if a user intends to deposit his Perfect Money balance to make a transaction for another user on the Farhad Exchange site, he no longer needs to pay a fee to withdraw this amount. It is enough to save and confirm the user's Perfect Money balance account number on the Farhad Exchange site and then within a few seconds, transfer the balance to another user's balance on the Farhad Exchange site.