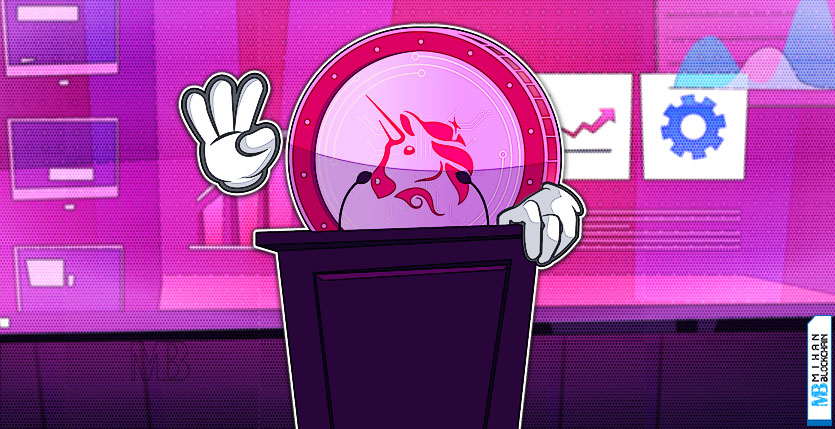 The members of the Uniswap decentralized exchange user community voted to create the Uniswap Foundation. The purpose of forming this foundation is to support open source development and improve community governance within the framework of the protocol.
According to Mihan Blockchain and quoted by CoinDesk, in This poll which ended on Tuesday evening, the user community overwhelmingly supported the creation of this foundation. The UniSwap Foundation will receive $74 million from the coffers of Dow UniSwap, which currently holds more than $3 billion in UNI tokens. 14 million dollars of this budget will be allocated to the foundation team and 60 million dollars will be allocated to provide financial assistance to developers.
Devin Walsh, who along with Kenneth Ng, proposed the establishment of this foundation, said about the importance of its formation:
To date there has been no body to reduce friction in Uniswap governance and this is one of the areas the Foundation will focus on and is keen to work on. We want to ensure that there will be a large and thriving ecosystem of organizations creating, integrating and organizing events in support of the protocol.
The community of UniSwap users before the formation of this foundation also proposed projects to support developers in this ecosystem. Also in April, Uniswap Labs created a venture capital wing to finance startup projects in this protocol. A month later, this decentralized exchange was able to exceed one trillion dollars in total transaction volume.