Binance exchange is known as the largest cryptocurrency trading market in the world. The leading Binance exchange is due to the provision of very diverse and attractive services in the financial field. This article, the fifth part of the collection of articles Learning how to work with the Binance exchange Is. You in this article How to do options and derivative transactions in Binance exchange And you will learn how these transactions work; Fan tokens (Fan Token), leveraged tokens (Leveraged Tokens) and Battle transactions (Battle) will be part of the training presented in this article and video.
Also, in the previous part, we taught futures trading in this exchange, and you can see the fourth part of training for working with Binance exchange from the link below:
In this article, stay with the country of blockchain for all the points related to Binance options trading and also Binance derivatives market learn to
Trade in the option market of the Binance exchange
Dear users, note that currently foreign centralized exchanges, including Binance, are not legally allowed to provide services to Iranian users. This video should in no way be considered as a recommendation to work in the Binance exchange and is only educational for people who are still legally able to use this exchange.
Dear users of blockchain country, if the video of this article is not displayed for you, turn off your VPN and then refresh the page. Some videos of Aparat site are not displayed for IPs outside Iran.
In the following, you can see the topics discussed in the above video:
Introduction: (from 00:00 to 01:45)
Education Trade on Binance Convert : (from 01:45 to 03:40)
Education P2P transactions on the Binance exchange: (from 03:40 to 04:55)
Training of strategy trades in Binance exchange: (from 4:55 to 17:25)
Education Option trading in Binance exchange: (from 19:18 to 35:30)
Education Trade leverage tokens on Binance: (from 35:30 to 38:14)
Battle trading training in Binance exchange: (from 38:14 to 41:48)
Additional points and summary: (from 41:48 to 43:08)
What is Binance option trading?
As mentioned in the video, Binance exchange has provided various services in the discussion of trading and trading of digital currencies, of which option trading is one of them. Like futures transactions, which we taught in the previous section, option transactions are included in the category of derivative markets; As a result, here we are also faced with the concept of buying and selling contracts (instead of spot buying and selling). Option trading It is very similar to futures trading, but among the differences between these two markets, the following can be mentioned:
Settlement of the contract; In futures transactions, the trader must settle the contract at the time of settlement of the contract or when the asset price reaches the liquid price; In other words, in futures transactions, the trader must fulfill his obligations in the contract. But in the option contract, there is no obligation to settle the contract. The Persian translation of this type of transaction is "option transaction" for this reason. As the name suggests, in Option, the trader can use his right to buy or sell, and in this matter, the option is with the trader.

liquefy; In futures transactions, it is possible to liquidate or zero the collateral. But there is no such thing as liquidation in option trading. However, at the time of opening the option contract, the trader must pay the premium to the exchange at the time of opening the position.

Application; Using option trading is a way to manage capital. In fact, this method of trading is mostly used to reduce the risk of the investment portfolio.
FAQ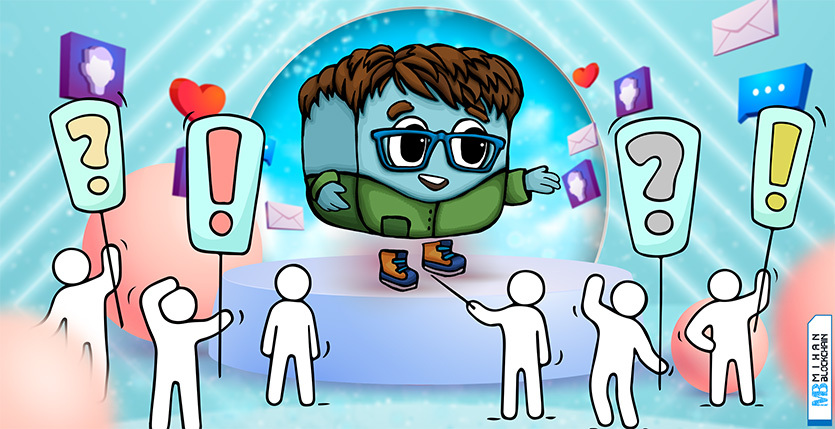 What is Binance Vanilla Option? How to trade with options?
Option trading is another form of derivative trading that instead of buying and selling at the moment, we define the option to buy or sell an asset in the future through a contract. Option trading is generally for asset protection and is a way to manage risk in financial markets.
Is there a possibility of liquidation in option trading?
There is no liquidation or zero asset in option transactions. However, when opening an option position to buy or sell an asset using option trading, you have to pay a fee called the contract opening fee, and only if you pay this fee, you can open a call or put contract in the Binance option market. do. This fee will not be returned to you under any circumstances. Apart from this fee, you don't pay any other fee in option trading and it is also not possible to liquidate in this market.
Conclusion
In this article and video, we tried all the related tips Binance options trading, learn derivatives market, P2P trading, trading with fentokens, trade leverage tokens and battle trading. Remember that Binance option transactions and other types of transactions that were taught in this video are part of the high-level transactions in the Binance exchange; That is, in order to do them, you must be completely familiar with how to conduct these transactions and the mechanism of the cryptocurrency market, and plan well to manage the risk of your transactions. Finally, don't forget to share your thoughts and experiences with us about Binance options trading and other transactions covered in this article.