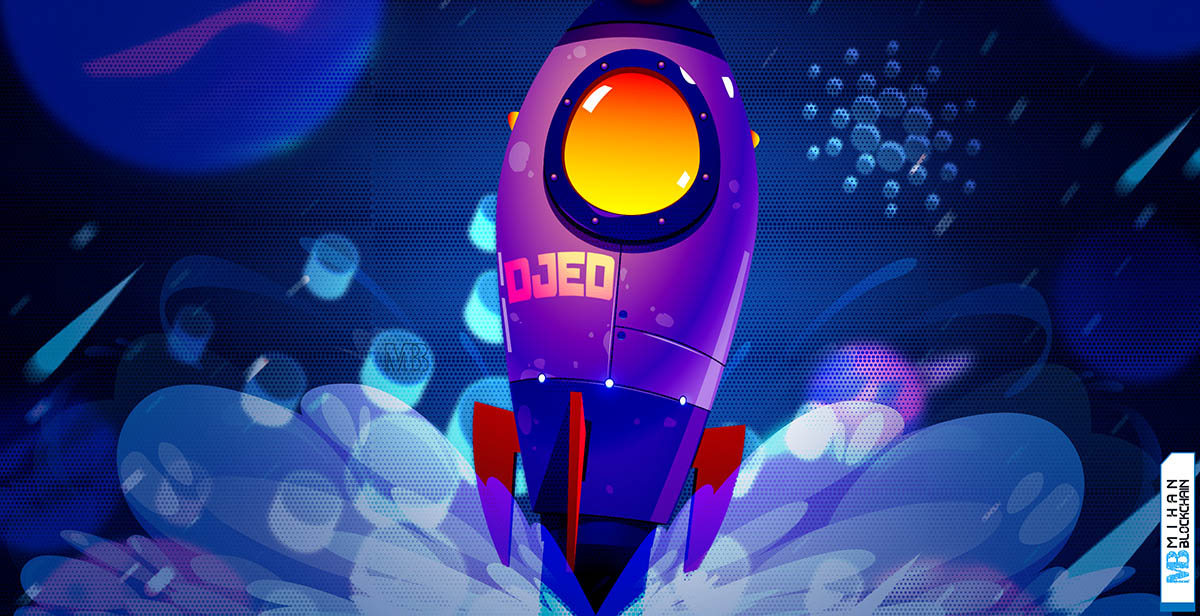 Cardano algorithmic stablecoin Called Djed, it is finally set to launch next week (probably February 1st). This stablecoin was developed by COTI and built on the Cardano network. The price of the COTI cryptocurrency rose by around 16% after the news was announced.
According to Mihan Blockchain and quoted by InterCrypto, many activists in the field have been waiting for the launch of the Djed stable coin of the Cardano network for a long time. This stablecoin was launched on the test network since the middle of last May, but it was not released on the main network for a long time.
Until last night, COTI's official page announced that Djed's launch is scheduled for next week. It is worth mentioning that the main investor of Kuti network was the Cardano Foundation, and the responsibility of completing Djed was the responsibility of Kuti.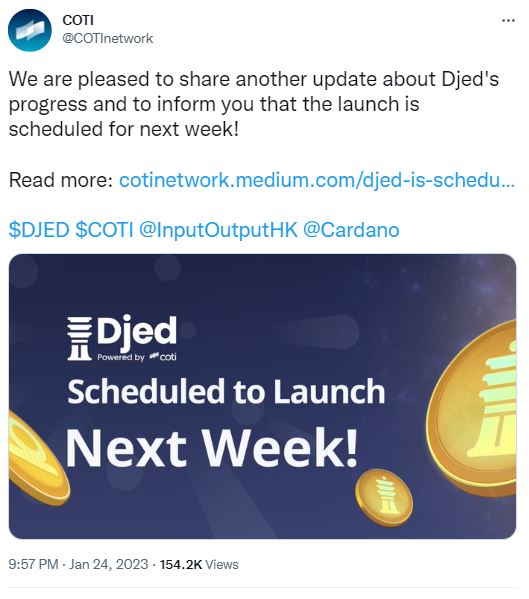 Following the announcement, COTI advanced by about 16% to about 11 cents.
Each DJED token is equivalent to one dollar, and to multiply it, the equivalent of one dollar of ADA cryptocurrency must be deposited into the smart contract of this stablecoin. In addition, to multiply each unit of DJED, equivalent to 4 to 8 times its value, SHEN token must be pledged, which means that this stablecoin has a 400% algorithmic backing.
COTI also announced that both DJED and SHEN will be listed on the Bitrue exchange next week. Also, as the largest DEX of the Cardano network, MinSwap will add ADA/DJED and ADA/SHEN currency pairs to its liquidity pools.
Cardano price will increase with the release of Djed?
As the DJED stablecoin becomes practical and the demand for it increases, the demand for the ADA cryptocurrency also increases. DJED stablecoin will be used in applications and decentralized exchanges on the Cardano platform. For this reason, with the development of decentralized applications of the Cardano network, the demand for DJED will increase and may eventually lead to an increase in the price of ADA.