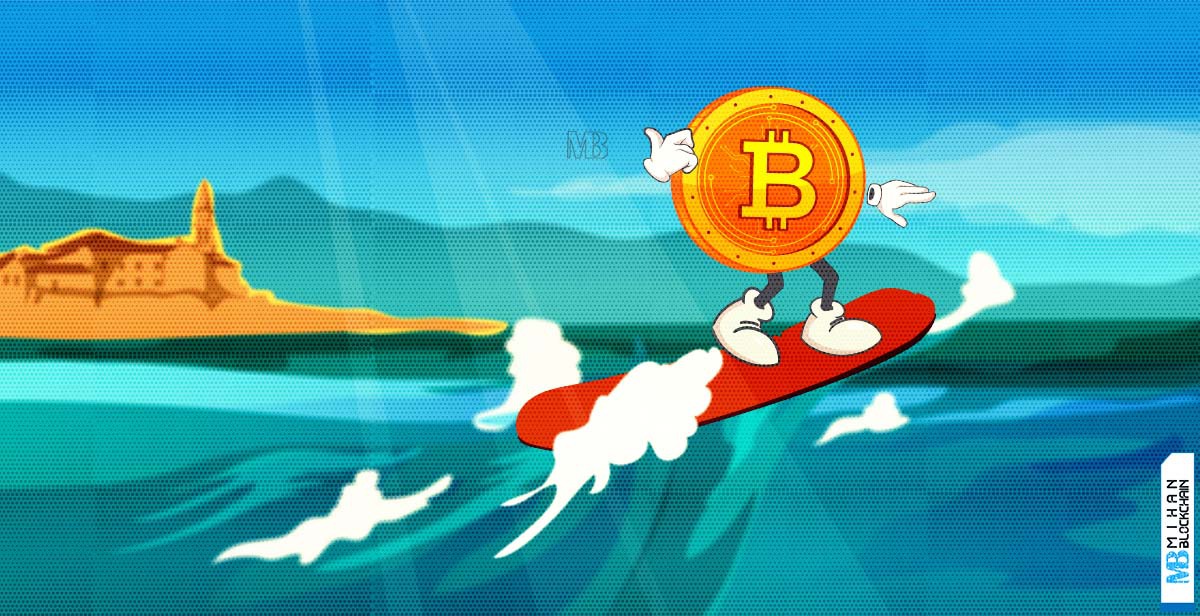 The price of Bitcoin continued its upward trend on Friday and managed to overcome another important resistance at the level of $22,500. The price of BTC is currently at a 5-month high.
According to Mihan Blockchain, the price of Bitcoin continues to rise amidst the disbelief of the market. At 3:30 AM today, BTC broke through the $22,790 level to break another important resistance at the $22,400 level. As we saw in the previous analysis, this price level corresponds to the realized price of long-term holders (LTH Realized Price). At the time of writing, the current price of Bitcoin is $22,620. With the continuation of the upward trend, the price of Bitcoin has reached its highest level in the last 5 months. The price of ethereum also increased significantly in the last 24 hours and touched the level of $1,676 with an increase of $107. The current price of Ethereum at the time of writing is $1,652. In recent days, the dollar strength index (DXY) has been bearish and at the time of writing it is below the 102 level.
Bitcoin price is currently softening the September price peak (black horizontal line in the chart below) and if the uptrend continues the next very important resistance is the 200-week moving average at $24,700 (curve red) which has a difficult path to reach.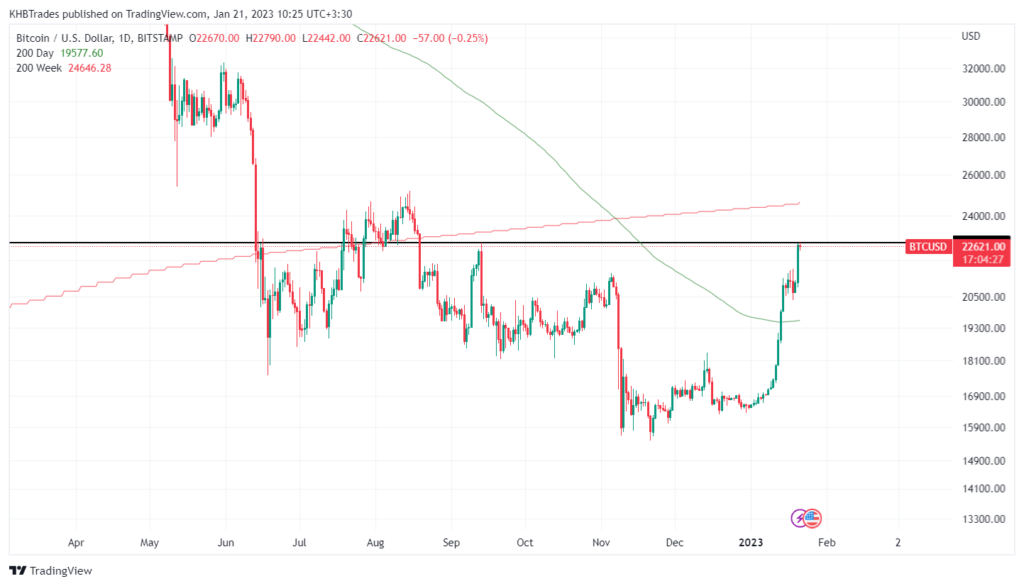 The interesting thing to note in the upward trend on Friday is that the negative news of the bankruptcy announcement of Genesis, the sister company of Grayscale Bitcoin Trust, did not have much of a negative impact on the market. Even some analysts like Bob Loukas (Bob Loukas) this news evaluated positively Because the declaration of bankruptcy of Genesis can be considered to mean that Gary Scale is safe. You can read this article to learn more about the connection between Grayscale, Genesis and DCG.
The recent growth of the price of Bitcoin, which brought its market value to about 440 billion dollars, was accompanied by a significant increase in its dominance up to 44%. However, altcoins have performed well so far, with some major altcoins growing more than Bitcoin. The list of the best performing cryptocurrencies in the last 24 hours can be seen in the image below, among which Optus's stunning rise to $12.53, a new ATH for this cryptocurrency, is the most noteworthy.
The recent price growth surprised traders once again. CoinGlass data shows that in the last 24 hours, about 300 million dollars of futures transactions have been liquidated, of which about 245 million dollars are related to short selling transactions.
Update: You can read the analysis of the current situation of Bitcoin using technical indicators and such in this article.
Share your thoughts about the market situation below this post.