The technological leap in artificial intelligence technology recently entered the public perception space with OpenAI's fantastic chatbot called ChatGPT. The power of ChatGPT made the public realize the importance and possibilities of artificial intelligence and expect a revolution in the field of technology. Artificial intelligence has become a new trend among technology enthusiasts, and as a result, it has also entered the crypto space. But does artificial intelligence need to be decentralized and can web 3 platforms that work on artificial intelligence have a brighter future than their competitors?
According to Mihan Blockchain and quoted by cryptonews, we recently saw that Microsoft offered OpenAI to buy 49% of the company's shares worth 10 billion dollars. The offer of this amount for a portion of the share that does not give Microsoft control of OpenAI is a sign of Microsoft's strong interest and perhaps even haste to enter this space.
This interest in artificial intelligence has also emerged in the crypto space. This month, a crypto analyst called Bleeding Crypto on Twitter Wrote:
I believe artificial intelligence will be the exciting topic of 2024 and 2025. So we need as much information as possible about these projects and we should enter until their market value is not more than a few satoshis.
Another well-known person in the crypto space Twitter named Muro about the importance of artificial intelligence and its efficiency in the crypto space. Wrote:
One of the key benefits of artificial intelligence in the crypto industry is its ability to automate many of the processes involved in trading and market monitoring. This feature can greatly reduce costs and increase the speed of transactions.

Additionally, AI can be used to improve the accuracy of machine learning models used in market trend forecasting. This can make trading decisions more accurate and faster.

Additionally, AI can help detect fraud and illegal activities in the crypto industry. Using artificial intelligence, bots can monitor transactions and alert law enforcement if necessary.
Another Twitter user named Crypto Tony as well a list Of the tokens it predicts may be to Top AI Tokens published Transform and said that artificial intelligence will be a very important driver for the next uptrend of the crypto arena.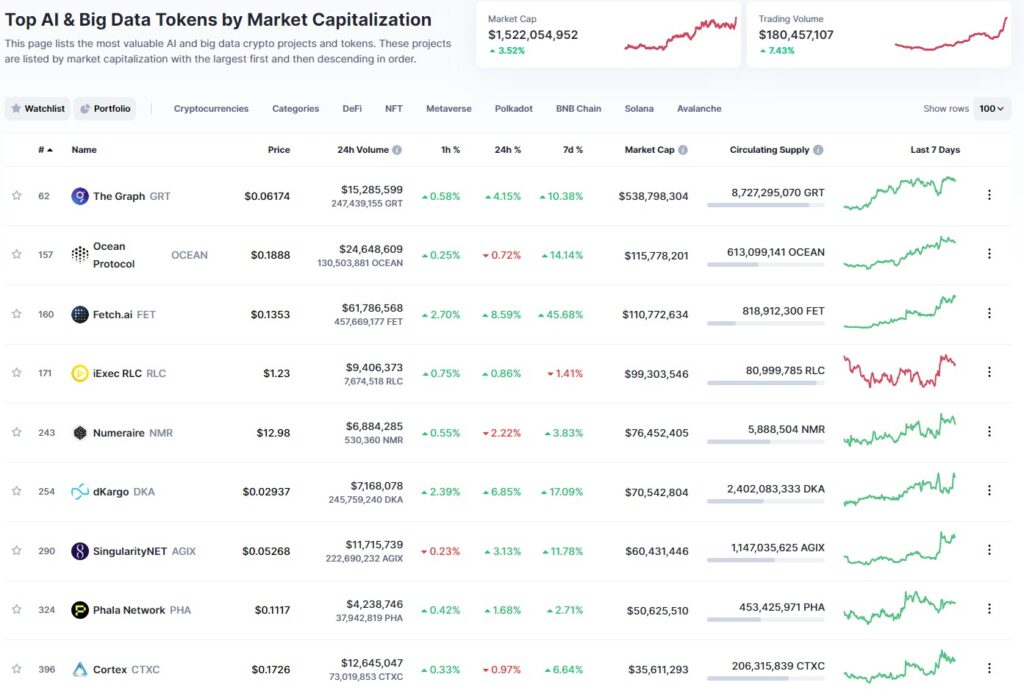 Another Twitter user named Jacob Bury to the PwC article Cited in which it is estimated that the market value of artificial intelligence will reach more than 10 trillion dollars by 2030.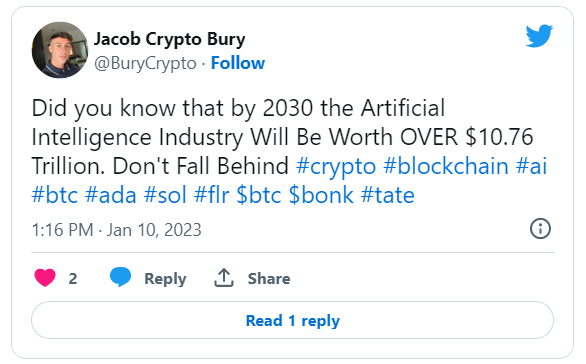 Explosive FET price growth
Although the price of FET token is still 87% below its high price in September 2021 (1400), this token has managed to attract attention with its significant price growth. FET prices increased by 45% in December and another 78% in 2023.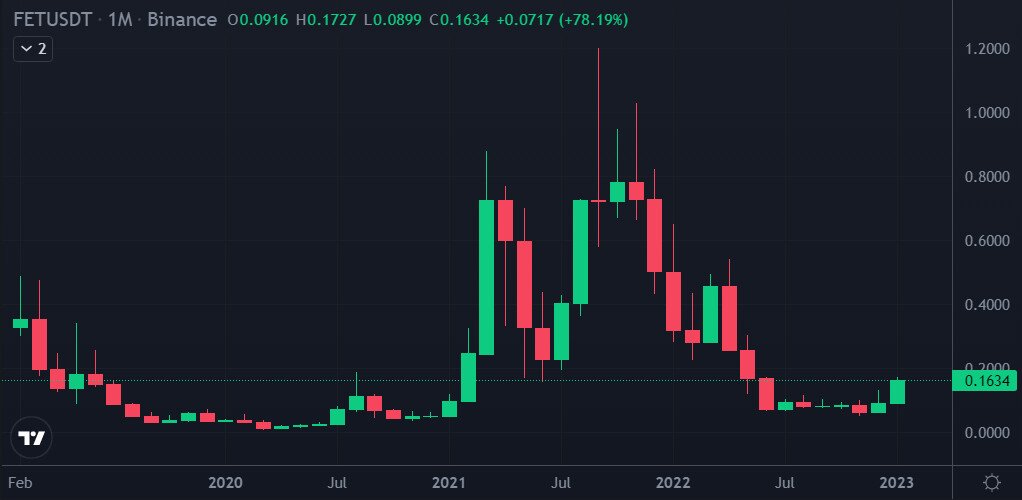 In the meantime, we have seen a slight upward trend among other Binance artificial intelligence tokens, so that this month RLC and OCEAN tokens have grown by 15% and 27%, respectively.
Some of the lesser known AI cryptocurrencies on exchanges Cocoin and uniswap have also been associated with a significant increase in price. Among these cryptocurrencies, we can mention Multiverse (AI), Vai (VAI), Image Generation AI (IMGNAI) and other cryptocurrencies.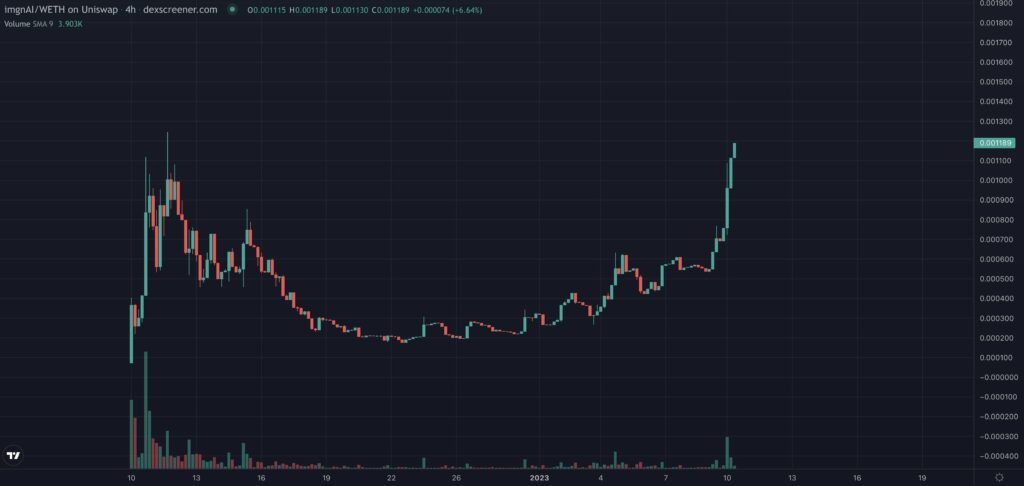 Is the price growth of AI tokens just a bubble?
AI cryptocurrencies have their detractors and critics, and some traders are wary of these assets. Ninjascalp on Twitter is written:
The reason for this price growth was not technology. They don't bring good technology into the crypto arena. This is the new excitement of the market. Various panzis are busy.
User Cevo also predicted this week that it will take a few years for AI to catch on, and that although AI will be in high demand and use in 2023, it is currently mostly riding the trend to make a quick profit.
One of the famous Twitter users with 436,000 followers named CryptoGodJohn It has been written that artificial intelligence has the potential to become the next big thing in crypto, and some projects have the potential to grow 100 times in price in the next bull run. However, we remember AI crypto projects such as BTO and ITC that failed and were abandoned in the bear market of 2018, their websites remained inactive and their price charts on CoinMarketCap were no longer updated.