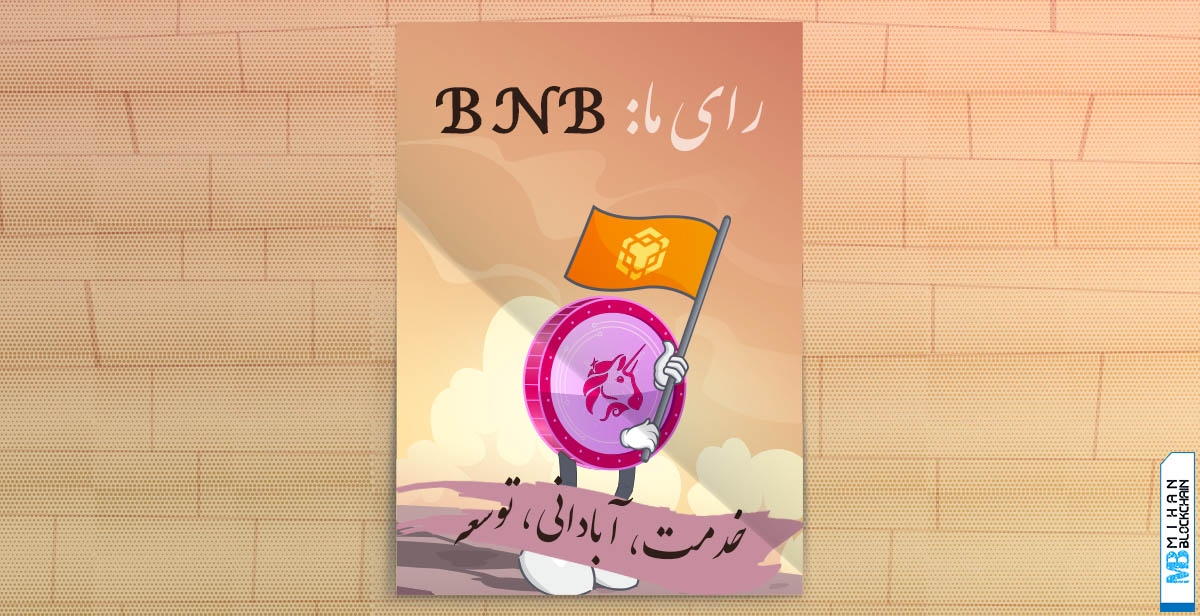 The initial proposal of the Plasma platform project regarding the release of the third version of Uniswap decentralized exchange on the BNB chain was approved. Thus, the voting regarding the finalization of this project will be done by the UniSwap community soon.
According to Mihan Blockchain and quoted by CoinDesk, the Plasma platform, which operates in the field of DeFi and decentralized exchanges, about a month ago proposal provided to UniSwap decentralized exchange community for voting. The purpose of this proposal was to raise the third version of the Uniswap exchange on the BNB chain.
In this proposal, Plasma mentioned both the benefits of this plan for the Uniswap exchange and the benefits that the BNB chain will get from it. The most important of them are the use of each other's surrounding community, the enlargement of the TVL of both projects, and the use of the technical capabilities of the BNB chain, such as the ease of inter-chain communication and low fees.
This proposal was finally approved yesterday with 80% of votes in favor (20 million votes) of its initial stage.Temperature Check) and will probably be voted on by Uniswap soon for final approval.
It is interesting to note that this was the highest amount of user participation regarding an initial proposal in the entire history of Uniswap, which can be seen by the enthusiasm of users.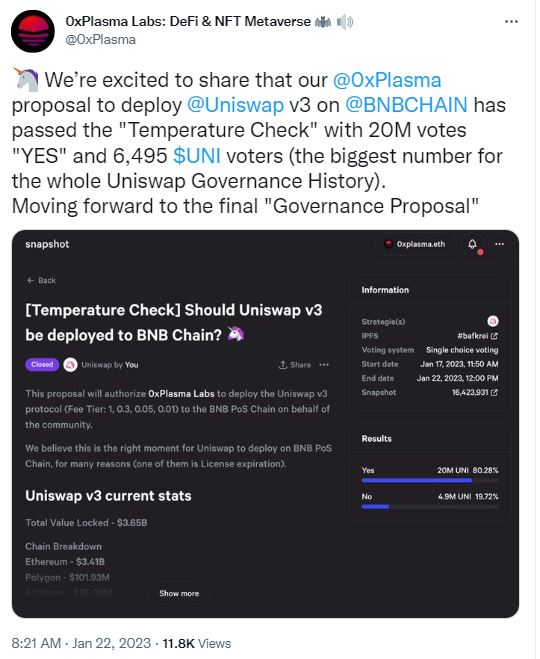 It is said that from now on, this proposal can be considered finalized. One of the reasons for this issue is the close relationship of Plasma as the provider of this plan with the Binance exchange. It is estimated that, if finalized, at least 1 to 2 million new users will be added to UniSwap users.