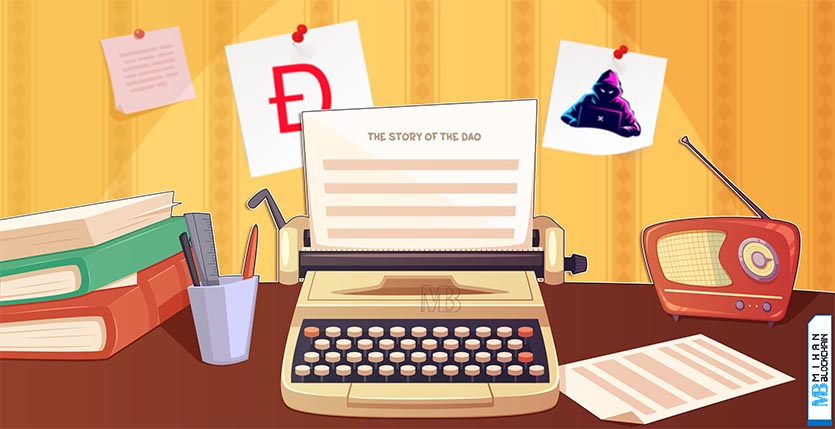 Stephan Tual is the name of the developer who launched the first decentralized independent organization (DAO) on the Ethereum network in 2016 and is one of the oldest members of the Ethereum project. In an email, Toal announced his separation from Ethereum and the blockchain field in general. He stated that the reason for this decision was the deviation of blockchain from his desired path and compared the current state of blockchain technology to a circus.
According to Mehen Blockchain and quoted by De Block, Stephen Toal entered the Ethereum project in 2014 as the Chief Communications Officer. In 2015, he launched the Slock.it platform. In 2016, under his management, the platform created the first decentralized independent organization (DAO) on the Ethereum network.
Dao Ethereum was able to quickly capture 15% of the ETH in circulation, but in June 2016, Dao Ethereum was exploited by a hacker (or several hackers) and tens of millions of dollars in digital currency were confiscated from it. This case caused the history of Ethereum hard fork and the birth of Ethereum Classic. Following the fall of the Ethereum Dow, Stefan Toal also left the Slock.it platform in 2017, but continued to be active in the Ethereum community as an event organizer. These events are related to the meetings of the members of the Ethereum project that take place every year.
Stephen Tual finally said goodbye to this project last week by sending an email to the members of the Ethereum community mail He spoke about the reasons for this decision on Reddit.
Today, blockchain technology has become a circus of centralized NFTs, endless Ponzi schemes, scams, and illegal securities. I never imagined that one day I would work in this space. This was not what I was looking for.
Towal also announced that he is withdrawing from the blockchain field altogether and will focus on software-based mesh and radio communication technologies from now on.