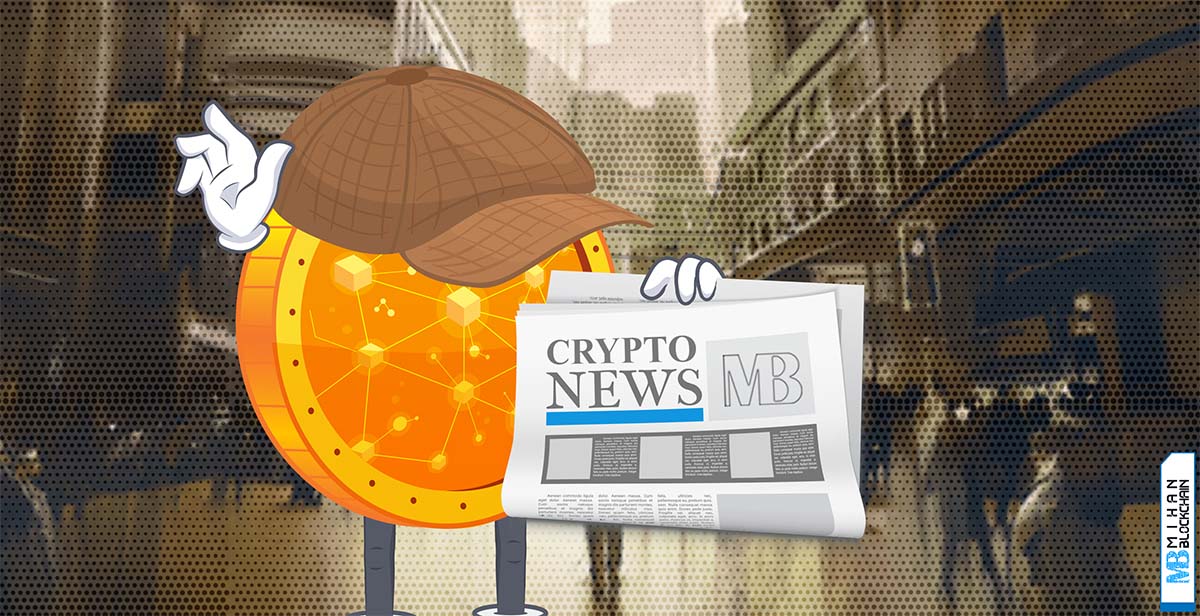 With the addition of new features to networks and protocols, we usually see an increase in the number of users and a change in the price of the cryptocurrency associated with that project. Therefore, in this article, we review fundamental technology news in the field of blockchain, crypto, cryptocurrencies and new practical features.
You can read the previous issue of "Summary of important news on blockchain technology and cryptocurrencies" here.
Ethereum's new proposal to implement proof of reserves of exchanges
Ethereum developers have filed a new proposal named EIP-5988, which aims to improve the efficiency of zero-knowledge proofs (Zk) on the Ethereum network and reduce the cost of proof-of-stake for exchanges that plan to use the Merkel tree-based proof-of-stake mechanism. .
Ethereum testnet launch for Shanghai update
According to information presented at the recent Ethereum Core Developers Conference, the developers are aiming to release the public testnet for the Shanghai update by the end of February (March) in order to ensure they progress as planned in March. The Shanghai update of the Ethereum network will enable withdrawals of Ether deposited in the Beaconchain.
At the conference, the developers agreed not to target the Ethereum Object-Oriented Virtual Machine (EOF) in the Shanghai update, as it may delay the release of the update. The developers agreed to prioritize the withdrawals feature over other Ethereum code changes.
OpenC support for Arbitrum Nova
OpenSea, the largest NFT market, announced support for Arbitrum Nova. Arbitrom's parent company's new Nova Chain is Ethereum's second layer solution designed to provide access to information at a low cost and can be used as a cheap option for buying and selling digital collectibles. In September 2022, OpenC announced its support for Arbitrum's Layer 2 Scalable Network. Arbitrom and Nova both by the company Offchain Labs are designed
Creating an upgraded version of the Cairo programming language by Starknet
Ethereum's second layer scalability platform, Starknet, has revamped its internal coding language (cairo) to make Web3 development more accessible to developers.
According to Starknet, updates to Cairo 1.0 include features of the popular Rust programming language. The purpose of this restructuring is to allow developers with coding experience (from other languages) to develop decentralized applications on the second layer network platform of StarNet.
Offering a $20 million fund by the MEXC exchange to support the Sei network
According to a blog post published on January 4, MEXC exchange 20 million dollars will be allocated to support the development of Sei network. The C network is designed to create a decentralized infrastructure for the activity of exchanges.
In August of last year, Network C was able to attract 5 million dollars from investors such as Multicoin Capital, Coinbase Exchange, Delphi Digital Hudson River Trading, GSR, Hypersphere, and Flow Traders. Since then, more than 20 decentralized applications have been developed in this ecosystem. The C Network claims that the blockchain can process approximately 22,000 orders per second and currently has 250,000 users on its test network.
Apply wire platform withdrawal limit for all users
Crypto payment platform Wyre announced that all users can only withdraw up to 90% of their assets from this platform. Wire's decision comes days after two former employees of the company spoke about Wire's shutdown. On January 7th, Wire implemented a withdrawal limit on its platform, saying it was in the interest of its community. Wire is exploring strategic options to weather the bear market.
Arrest warrant for Mango Markets hacker Avraham Eisenberg
The US District Court of Puerto Rico issued an arrest warrant for Mango Markets hacker Avraham Eisenberg. Mango Markets was Solana's online lending platform that was hit by a $116 million exploit in October.
On October 15, Eisenberg posted on social media claiming that the Mango Markets exploit was legitimate. According to him, he used the Mango Markets protocol as it was designed and this action is simply a "highly profitable trading strategy".
The card game attributed to Pokemon is fake
Recently, a website has launched a card game based on NFT tokens, which it claims is related to the popular Pokemon game. Cybersecurity firm AhnLab warned in an announcement that instead of downloading a game, users are actually downloading a tool to remotely access their system. This tool allows hackers to take control of their device while spreading malware among users. It is interesting to know that this website has even provided a NFT token market with a link to buy tokens and even an environment for NFT tokens.
Which of the described networks and protocols do you use? To what extent do you think the news related to technology affects the price of their cryptocurrency? Share your thoughts with us and other users.