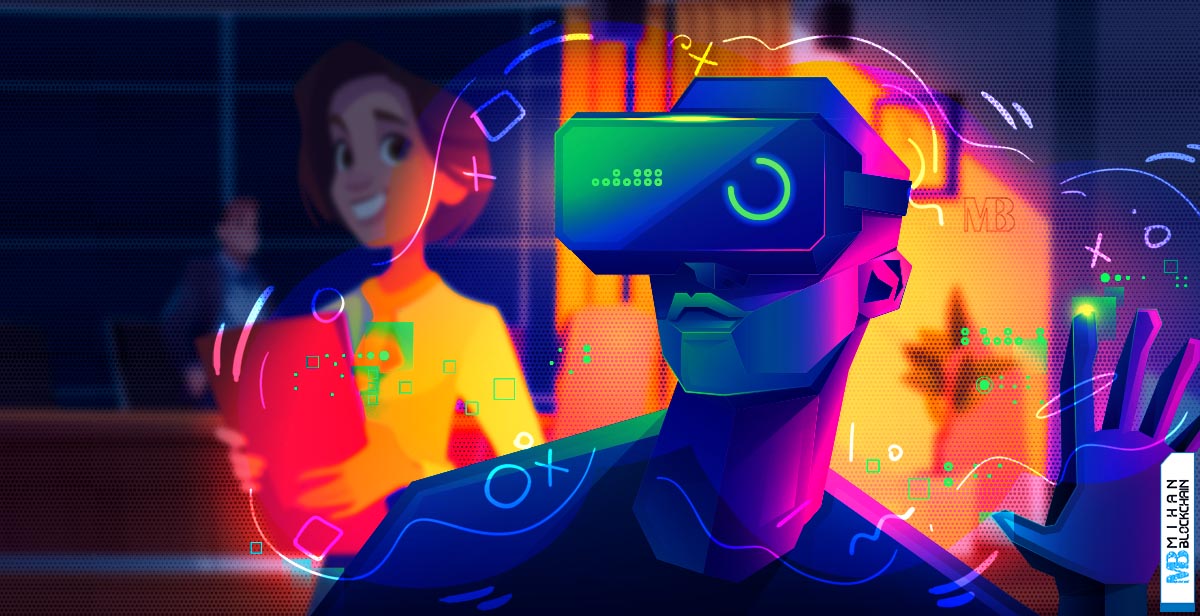 In this article, we review the fundamental news, fund raising and actions of companies that operate in the field of blockchain and cryptocurrencies. These activities help to expand the market acceptance of cryptocurrencies and can influence the market and prices as well. You can share your questions with blockchain experts in the comments section at the bottom of this page.
Also, in a separate article, a summary of the most important news of blockchain technology and cryptocurrencies has been compiled.
Avalanche cooperation with Amazon Cloud Services (AWS)
The official Twitter account of Avalanche announced its official collaboration with Amazon Cloud Service (AWS) on January 11. Announced. "Amazon chose Avalanche to provide scalable blockchain solutions to enterprises and governments," Avalanche tweeted. "AWS fully supports Avalanche's infrastructure, including one-click Avalanche node deployment, and its decentralized application ecosystem."
more details
According to a document shared by Avalanche, this Tier 1 project has become a member of the Amazon Partner Network (APN). And this enables other APN members to offer their customers customized blockchain-based services on the AWS platform. This collaboration can also help companies launch financial solutions such as stablecoins and blockchain-based payment systems. At the same time, as a result of cooperation with AWS, it has become easier for general users to set up and manage nodes in Avalanche, and this issue can help to decentralize the Avalanche network, improve the communication of its nodes and help its integration.
Filecoin seeks to test IPFS-based communications in space
Continuing its collaboration with Lockheed to design a decentralized storage system for the aerospace industry, Filecoin Foundation has announced that it will use its IPFS system in the company's satellites this year. The head of FileCoin Foundation said that by using IPFS, there is no need to send information between earth and space with every click. This technology will be tested in space by launching this satellite, and its testing will begin when it is placed in orbit. In this experiment, the main focus will be on the continuity of communication between Earth and space using IPFS.
Hayo Blockchain Intel bitcoin mining machines for the first time It uses loads
Bitcoin mining company Hive Blockchain announced on Friday that it has deployed the first mining machines based on Intel's Blockscale chips.
more details
The first part of Hayo's order, which includes 5,800 Intel BuzzMiner mining machines, was delivered in late 2022. These devices have a total hash power of 638 to 754 petahashes per second (PH/s). Each Intel miner has 110 to 130 terahertz per second (TH/s) calculation power. Intel's entry into miner production can end the bipolar dominance of Bitmain and MicroBT on the mining machine market, and allow mining companies to design rigs according to their specifications; An important feature that is not provided by Bitmain and Microbit.
Attracting 500 million dollars of capital by HashKey asset management company
The asset management company Hashkey, which focuses on investing in blockchain and cryptocurrencies, has raised $500 million from various investors in its third fundraising round. According to information from Crunchbase, the portfolio of Hashkey Capital Management Company consists of about 56 investments, including Cosmos, Aztec, Polkadata, CoinList, Falcon X and Animoka Brands. Hashkey's CEO has stated that $500 million in new capital will be invested in infrastructure, tools, and programs that have the potential for widespread adoption.
The European Union postponed the decision regarding the Mica project
The European Union has announced that the "Markets in Crypto Assets (MiCA)" plan has been postponed until April 2023 due to difficulties in translating its 400-page file into 24 different languages. This delay makes the European financial and banking institutions spend about 12 to 18 months after the approval of the MICA plan to implement its technical standards. In addition, a project called TFR, which requires the sender and receiver of cryptocurrency transactions to comply with the rules of identity verification (KYC), has been postponed to April 1402.
PayPal, in cooperation with Visa, provided the possibility of cross-border deposits to debit cards
Xoom, the international money transfer service from financial technology company PayPal, has introduced a new product that allows US users to send money directly to Visa debit card users. This feature is available in 25 countries including Philippines, Sri Lanka, Thailand, Ukraine and Vietnam. This action limits the operating space for Ripple, which is a significant part of its activities focused on cross-border payments.
The Wyre platform removed the cap on user withdrawals
Crypto payment platform Wyre, which imposed a 90% cap on user withdrawals last week due to financial problems, lifted the limit earlier this week. The San Francisco-based fintech firm announced on January 13 that it had received funding from a "strategic partner" that would allow it to return to normal operations.