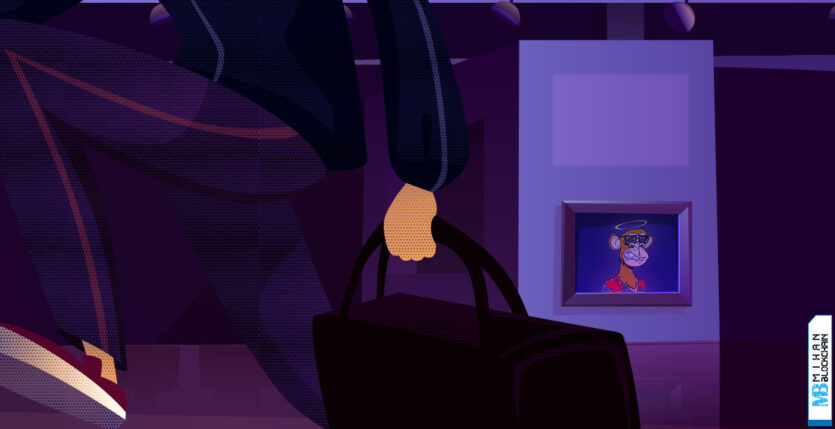 In a recent report by blockchain analysis company Elliptic, it is stated that more than 100 million dollars of NFT tokens were stolen from July 2021 to July 2022.
According to Blockchain Homeland and quoted by Block, a new report by Elliptic blockchain analysis company has investigated theft, fraud and other illegal activities in the field of peerless tokens (NFT).
The Elliptic report stated that more than $100 million in NFT tokens were stolen from July 2021 to July 2022. However, the actual amount of peerless token theft is much higher, as these thefts are detected much later.
According to the report, Monkey Castle Yachting Club (BAYC) NFT tokens accounted for the largest share of stolen tokens. Elliptic has identified the theft of 167 Castle Monkey NFT tokens worth over $43.6 million. NFT tokens Mutant Monkeys and Azuki are the second and third most stolen tokens with $14.5 and $3.9 million respectively.
Although the value of the stolen tokens seems huge, $100 million is equivalent to 0.65% of the total trading volume of NFT tokens during the mentioned time period. From July 2021 to July 2022, NFT token transactions were approximately equivalent to $15.3 billion.
In this regard, the most valuable stolen NFT token was worth 24 million dollars and was stolen in May 2022. The most theft of NFT tokens was also in July 2022. 4600 NFT tokens have been stolen this month.
Elliptic has acknowledged that this year's bear market, which began in May and continued with the collapse of Terra and the stablecoin UST, has not slowed the theft of NFT tokens.