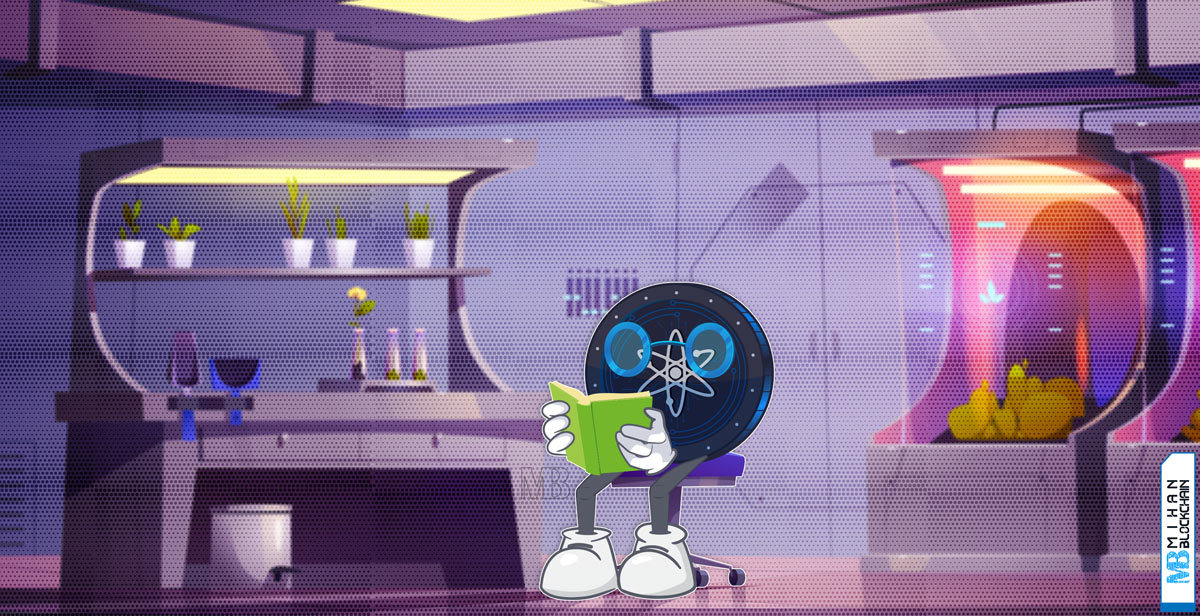 Layer 1 network Prism has announced that it will airdrop between ATOM holders by providing weekly snapshots after the mainnet launch. Can this matter help the growth of the atomic price?
According to Mihan Blockchain and quoted by beincrypto, the second version of Prism (Prism V2) is an independent blockchain that was built using the Cosmos SDK. The focus of this layer 1 blockchain is on yield farming and innovation in this space. The first version of Prism (Prism V1) was launched on the Terra Classic network, but after the collapse of Terra, it was decided that the second version of Prism should not be subject to the limitations of creating a smart contract in an external blockchain, and now it can be based on Cosmes SDK modules, smart contracts Design and implement your own blockchain.
In order for the holders of ATOM, the native cryptocurrency of Cosmes network, to be able to support the development of Prism, it has been decided to airdrop the token of this network among the holders of Atom. To distribute this airdrop weekly A snapshot of the ATOM holders will be prepared and the airdrop distribution will be done after the Prism mainnet is launched based on the average inventory in the weekly snapshots. The preparation of the weekly snapshot has started from January 19, 2023 (December 29). To receive this airdrop, you must delegate your atom inventory to the Prism protocol using the Kepler wallet in Cosmos Hub (image below). To get more information about the details of this airdrop, you can go to This link See.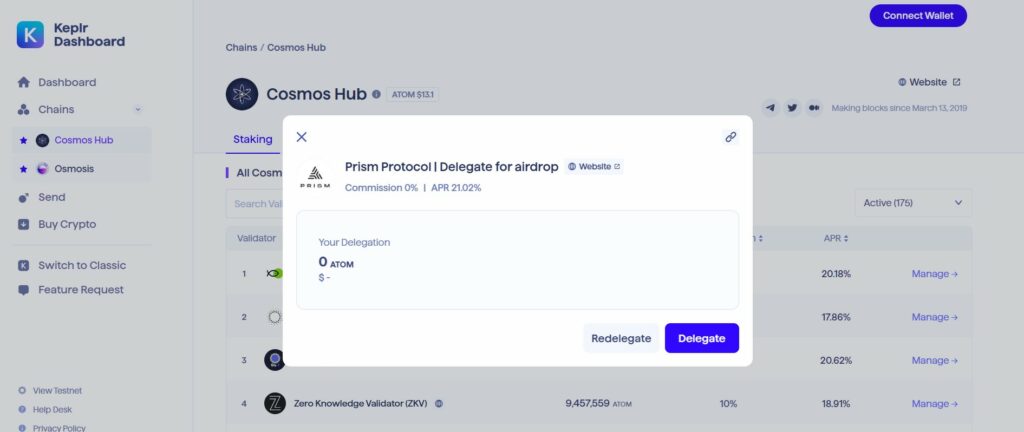 From the beginning of 2023 until today, the price of Atom has grown significantly and has increased by almost 50% at the same time as the crypto market conditions have improved. At the moment, Atom, with a market value of 3.7 billion dollars, is the 20th cryptocurrency in terms of market cap.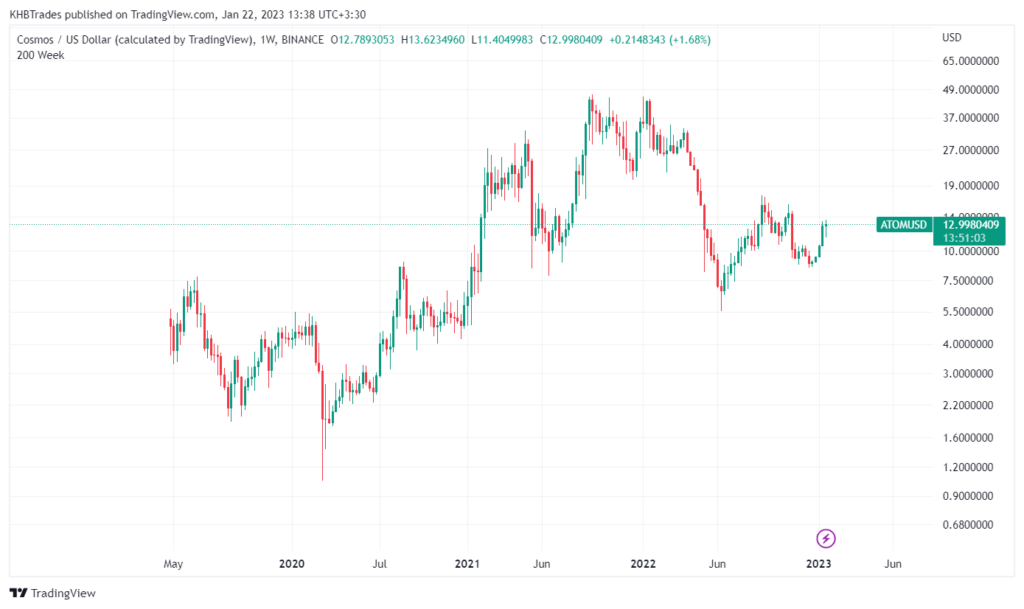 However, the current price of Atom (about $13 at the time of writing) is far from its ATH, which was about $45. In the 2022 bear market, Atom experienced the worst conditions in June and reached $5.45 on June 18. Interestingly, at the same time as the FTX disaster that unfolded in November 2022, during which the price of Bitcoin recorded a new floor, the price of Atom did not fall as strongly and the lowest price it experienced was $8.46.