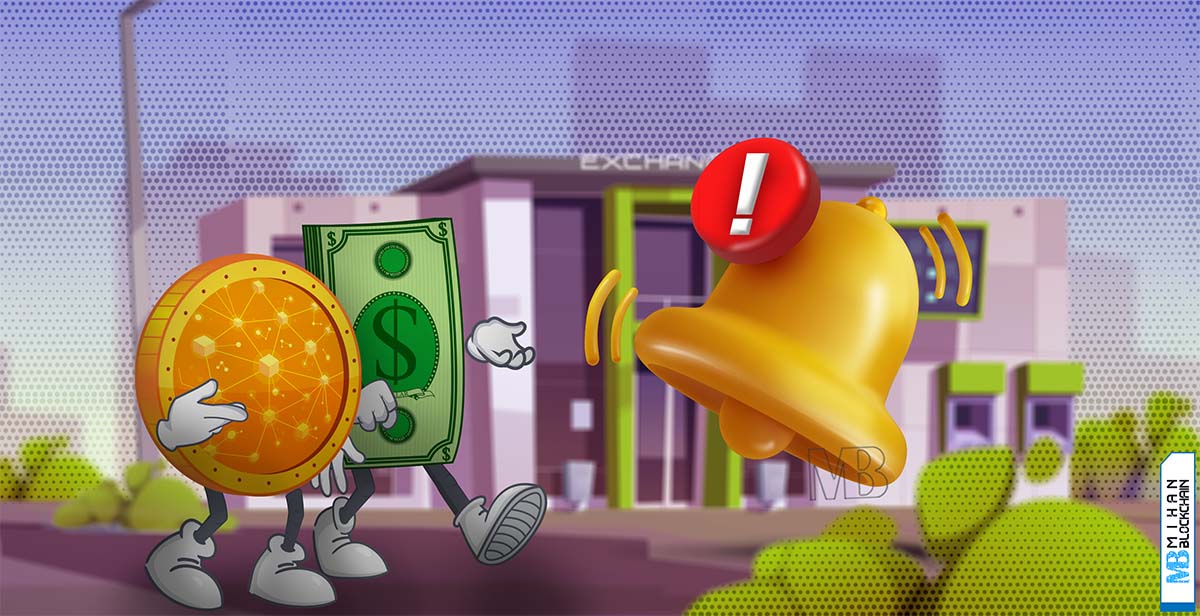 Cryptocurrency exchanges around the world offer various programs and campaigns by offering their products to their users every day. In the rest of this article, we will explain the details of the announcements of each exchange separately.
This post is not an investment recommendation and is merely a reflection of cryptocurrency exchange news.
PancakeSwap Exchange
Publication of the Pancake Swap roadmap in 2023
The Pancake Swap exchange has the exact first 3 months of this year and its overall 2023 roadmap Published. Among the plans of this exchange for this year, we can mention the release of the third version of Pancake Swap, the expansion of supported chains, the possibility of buying with fiat money and support for IFOs of the Aptos network.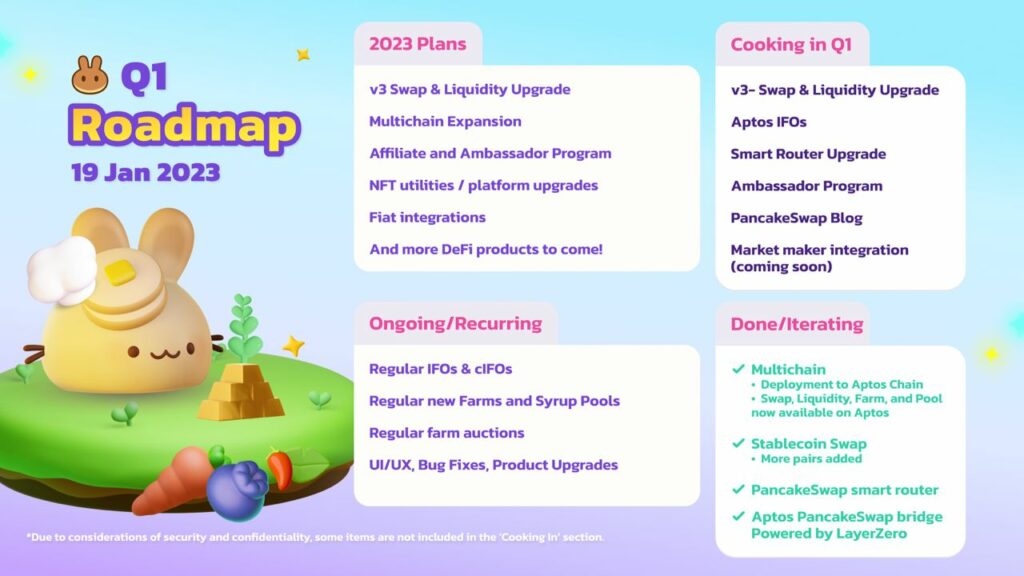 Binance exchange
Removal of several cryptocurrencies from the Binance margin trading list
Binance announced that it will remove POLS and QUICK from the list of cross-margin trades and NEXO, POLS, ALCX and TOMO from the list of Isolated Margin.
Addition of Optos cryptocurrency to Binance Liquid Swap service
Binance added APT/BTC and APT/USDT and HFT/BTC and HFT/USDT currency pairs to its Liquid Swap service.
Kucoin exchange
Disabling the possibility of depositing and withdrawing ICX cryptocurrency
Kocoin exchange announced that due to technical reasons, it has disabled the possibility of depositing and withdrawing Icon cryptocurrency (ICX) until further notice.
Iranian users should note that because Iran is on the OFAC list, no organization is legally allowed to provide services to Iranian users, so most foreign exchanges have limited authentication for Iranian users. Authentication with an Iranian passport in foreign exchanges is like closing your account. So there is a possibility of loss of users' capital in these exchanges. It is recommended not to use these exchanges with Iranian authentication.
The following cryptocurrencies and trading markets have been added or removed from the list of services of foreign digital currency exchanges:
exchange
New cryptocurrency
spot market
Margin market
Password removed
Binance
RPL
RPL/USDT
RPL/BUSD
RPL/BTC
RPL/USDT
RPL/BUSD
HIFI/USDT
BEAM
hobby
RPL
THORN
RPL/USDT
TORN/USDT
Cocoin
SQUAD
SIMP
RPL
HIVALHALLA
SQUAD/USDT
SIMP/USDT
RPL/USDT
HIVALHALLA/USDT
FCD
Bybit
3P
RPL
SSV
FXS
CORE
3P/USDT
RPL/USDT
SSV/USDT
FXS/USDT
CORE/USDT
Quinx
ZED
AZERO
Vai
ZED/USDT
AZERO/USDT
VAI/USDT
FODL
REP
TRIBE