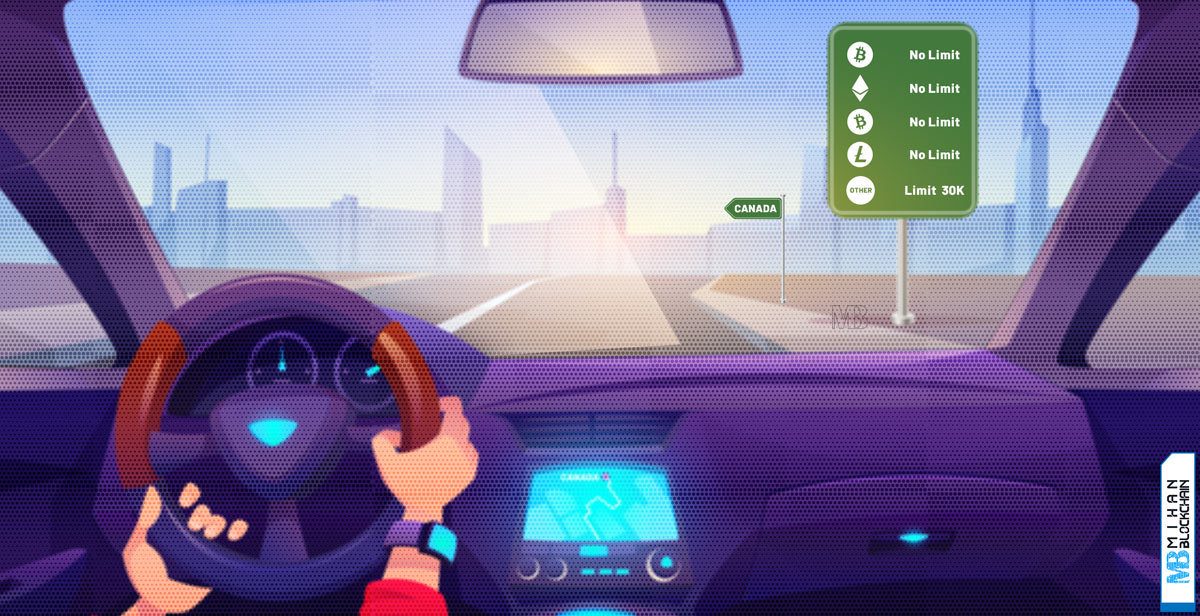 The Office of the Superintendent of Financial Institutions of Canada (OSFI) is considering new regulatory rules for banks, insurance companies and several other financial institutions with exposure to cryptocurrencies. According to these laws, new restrictions have been defined for these institutions to use most cryptocurrencies. Also, last week, the Canadian Securities Regulatory Commission (CSI) imposed a $30,000 limit on the sale of some altcoins to each user.
According to Blockchain Homeland and quoted by beincrypto, the Office of the Oversight of Financial Institutions of Canada (OSFI) has announced temporary rules for financial institutions in this country dealing with cryptocurrencies. These rules are part of the Bureau's strategy to determine and enforce final rules for the oversight of the field of cryptocurrencies. These rules apply to Canadian banks, insurance companies and mutual funds. These restrictions are in the field of transferring and redeeming (cashing out) cryptocurrencies.
According to these rules, cryptocurrencies are classified into 2 classes. In the first category, there are cryptocurrencies that are exactly in line with OSFI criteria and make up a small percentage of cryptocurrencies. The rest of the cryptocurrencies are considered in class 2. Also, according to this law, Canadian Federally Regulated Financial Institutions (FRFI) must inform their upstream regulatory body if they use Class 2 cryptocurrencies.
These laws are effective from the second quarter of 2023. OSFI said the purpose of these rules is to control the risk of using cryptocurrencies and added that these rules are temporary and the framework for monitoring cryptocurrencies will be completed over time.
$30,000 altcoin purchase limit for Canadian citizens
The Ontario Securities Commission (OSC) has told Canadian exchanges that they are not allowed to sell more than $30,000 worth of altcoins to Ontario residents annually. In this notice, it is stated that with the exception of Bitcoin, Ethereum, Bitcoin Cash and Litecoin, other cryptocurrencies are included in these restrictions. 2 exchanges, Newton and Bitbuy, which are considered to be the largest exchanges in this country. NotificationsSome have announced new restrictions to their users. The interesting point in these announcements was that these exchanges are going to implement these restrictions for other Canadian states as well.
Of course, when a user sells some of his property in these exchanges, this amount is deducted from the $30,000 limit, in other words, the balance of users is measured, not their purchase amount.