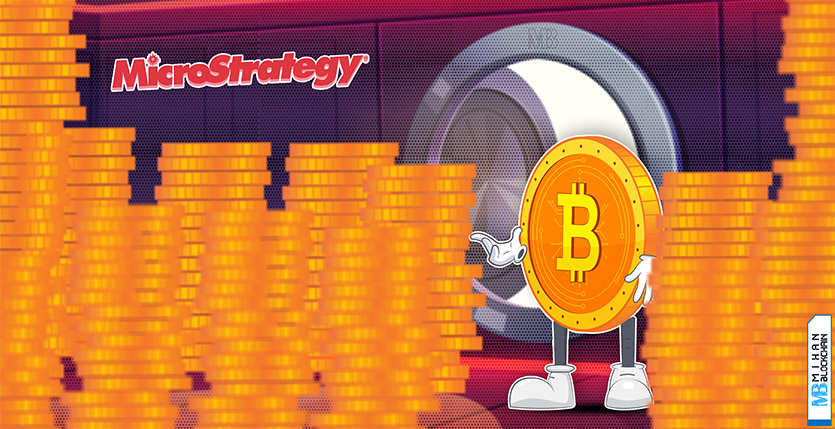 Michael Silver, the former CEO of MicroStrategy, announced the purchase of another 301 bitcoins for $6 million in a tweet, stating that the average price of each bitcoin at the time of the new purchase was $19,851.
According to Blockchain Homeland and quoted by Cointelegraph, with the announcement of this news by Michael Silver on Twitter, the company now owns 0.62% of all mined bitcoins. In total, this company is one of the largest Bitcoin holders in the world, currently holding 130,000 Bitcoins. Silver seems to like the rand numbers and bought another 301 bitcoins to reach the 130,000 number. Silver's tweet reads:
Microstrategy bought another 301 bitcoins worth about $6 million, for an average price of about $19,851 per bitcoin. On September 19, 2022 (28 Shahrivar 1401), Microstrategy owns about 130,000 Bitcoins worth $3.98 billion, and currently the average purchase price of Bitcoin by Microstrategy is about $30,639.
Due to the decrease in the price of BTC, the value of this company's investment in terms of US dollars has decreased significantly. MicroStrategy's average purchase price is approximately $30,639 per BTC, and filings with the US Securities and Exchange Commission (SEC) show that the company purchased 130,000 bitcoins for a total of $3.98 billion. .
Has Silver lost by buying this amount of bitcoins?
If MicroStrategy had bought the same number of bitcoins at today's price, it would have cost $2.48 billion. In this way, it seems that Silver has lost about 1.5 billion dollars on paper.
According to documents filed with the SEC, MicroStrategy purchased this amount of bitcoins using "surplus capital." Silver recently resigned as CEO of the company, but emphasized that after stepping down, he will increase his focus on buying bitcoins for the company. Meanwhile, the Washington Public Prosecutor has accused Silver of tax evasion.
Bitcoin fans applauded Silver for the purchase. Silver's determination to buy Bitcoin even though the assets are below their true value has attracted many die-hard fans and critics.