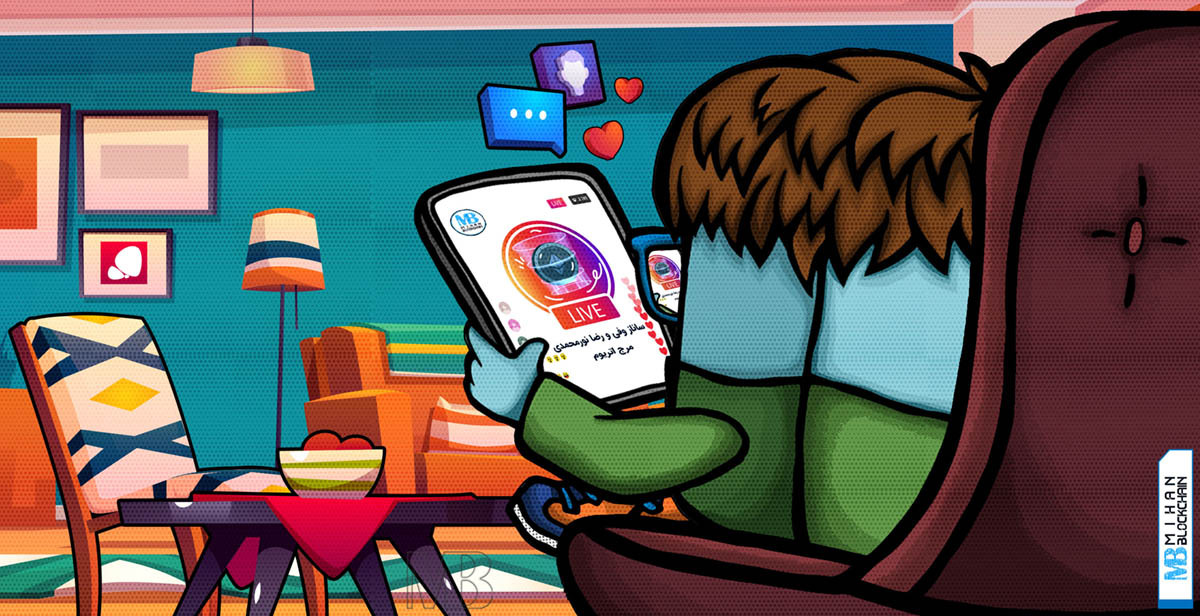 According to the usual routine, we were with you on Wednesdays in the Mehen Blockchain series through Instagram live. But this time, contrary to usual, Sanaz Vafi was the host of Reza Noormohammadi and together with each other Ethereum 2 and surrounding events Marj Ethereum they paid. You can ask all your questions in the field of digital currencies, blockchain, investment, bitcoin and altcoin and various issues related to this field in our Instagram live broadcast. Be careful, you have 24 hours to ask us your questions.
Dear users of blockchain country, if the video of this article is not displayed for you, turn off your VPN and then refresh the page. Some videos of Aparat site are not displayed for IPs outside Iran.
At Live Instagram This week, the country of blockchain, Sanaz Vafi, an analyst and researcher in the field of blockchain, hosted Reza Noormohammadi, a PhD student in the field of blockchain at the University of Montreal. In the first part of this conversation Marj Ethereum update It was discussed and then the impact of Ethereum 2 on the second layer projects, the review of Ethereum competitors and their position in the future were discussed.
Topic Centralization of Ethereum network nodes It is one of the hot discussions around Marj. In this live, Sanaz and Reza discussed whether the change of consensus mechanism from PoW to PoS will lead to more centralization. At the end of the live, users' frequently asked questions about Ethereum 2 were answered.
Topics covered on Instagram Live:
Live guest introduction (from 4:30 to 5:40)
Talking about the nearest update of the Ethereum platform (from 5:50 to 14:40)
The impact of Ethereum 2 on the second layer (from 14:50 to 24:00)
Investigating decentralization and network nodes in Ethereum and comparing it with Bitcoin (from 24:10 to 36:05)
Review of Ethereum competitors and their position in the future (from 36:40 to 51:15)
Finally, ether extraction after the update of Marj and the role of validators (from 20:51 to 59:50)
Ethereum forks after update and Ether price check (from 1:06:10 to 1:00:00)
What should we do to update Ethereum? (from 1:09:30 to 1:07:10)
Answering questions (from 1:17:30 to 1:10:20)
Final speech (from 1:17:30 to 1:21:30)
Conclusion
Sanaz Vafi and Reza Noormohammadi live on Instagram on 3 September to various allegations Ethereum network updates including its impact on the second layer, decentralization of the network after Marj, the position of Ethereum competitors and Ethereum forks after the update. After that, they discussed the price of ethereum and preparations before the crisis. At the end of the live, as always, important and frequently asked questions of users were answered. If you have a question that you did not find the answer to in Live, you can Blockchain homeland telegram group Raised or directly from Blockchain homeland support account Ask in Telegram.