In previous years, participating in airdrops involved performing a number of simple tasks such as following social networks, and of course, many people in Airdrop were participating The process of free token distribution has gradually changed and newer projects reward users for participating in the network and performing more complex tasks. Participation in testnet projects is one of New airdrop methods In this case, the exact time of token distribution is usually not known, but the chances of people getting free tokens when they are distributed are very high. At Introducing Airdrop This week to Amulet Protocol project We will pay and teach how to participate in its testnet. Stay with the country of blockchain.
Introducing Amulet protocol airdrop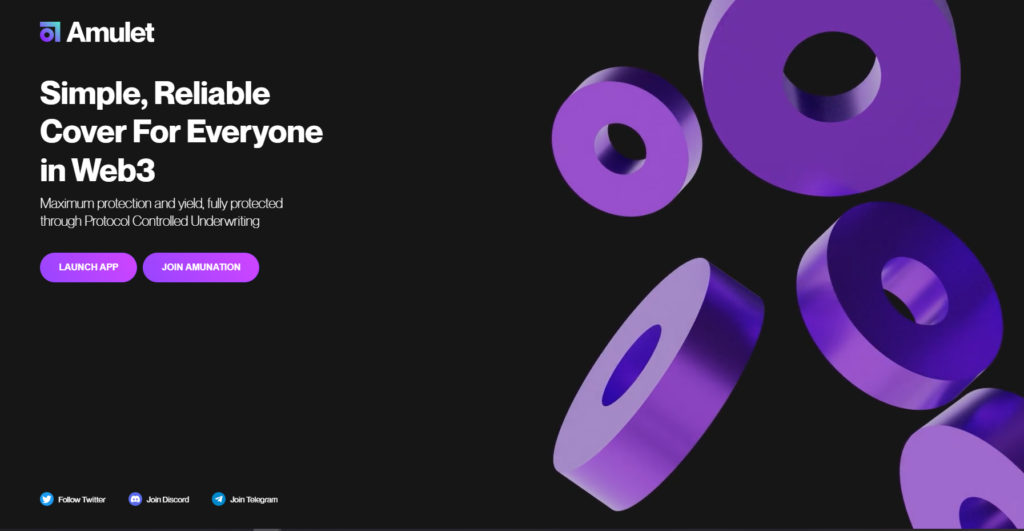 Amulet protocol The first decentralized protocol for risk protection in ecosystems is based on the Rust programming language. This project will initially run on the most famous Rust-based blockchain, Solana, and aims to make risk hedging as simple as possible. The native token of this protocol will be AMT.
Since 2020, the field of Decentralized Finance and Total Value Locked (TVL) has seen a lot of growth in this field. During the past years, there have been many frauds and hacks that have increased the demand for risk management and coverage.
DeFi Cover creates a financial safety net for people in Web 3 and is necessary to protect people's assets and investments. Amulet offers the first Protocol-Controlled Underwriting Value (PCUV) approach that allows users to create coverage for DeFi and other financial products.
What risks does Amulet cover?
Amulet Protocol aims to provide comprehensive digital asset coverage, ranging from smart contract vulnerabilities to peerless tokens. This protocol will also cover the risk of de-pegging stablecoins (loss of price dependence). Crypto activists must remember the de-pegging of the UST stablecoin and the collapse of the Terra network.
Introducing aUWT and amtSOL tokens
amtSOL is a Yield Bearing Token in the Solana ecosystem, which is specific to the Amulet protocol, something similar to mSOL in Marinade.finance. The profit of this token comes from staking in Solana's proof-of-stake mechanism. Users can stake amtSOL token in underwriting pools for hedging products to earn both hedging fee and reward in form of AMT token. Another way is to stake amtSOL in staking pools to earn AMT tokens as rewards. amtSOL can also be used to contribute and profit from other Solana ecosystem projects.
The aUWT token was created to unify the underwriting capabilities of SOL derivatives that are staked in Emulsified underwriting pools. By participating in any of the Amulet subscription pools, you will receive this token. It is possible to trade this token with other SOL coin derivatives.
Amulet protocol roadmap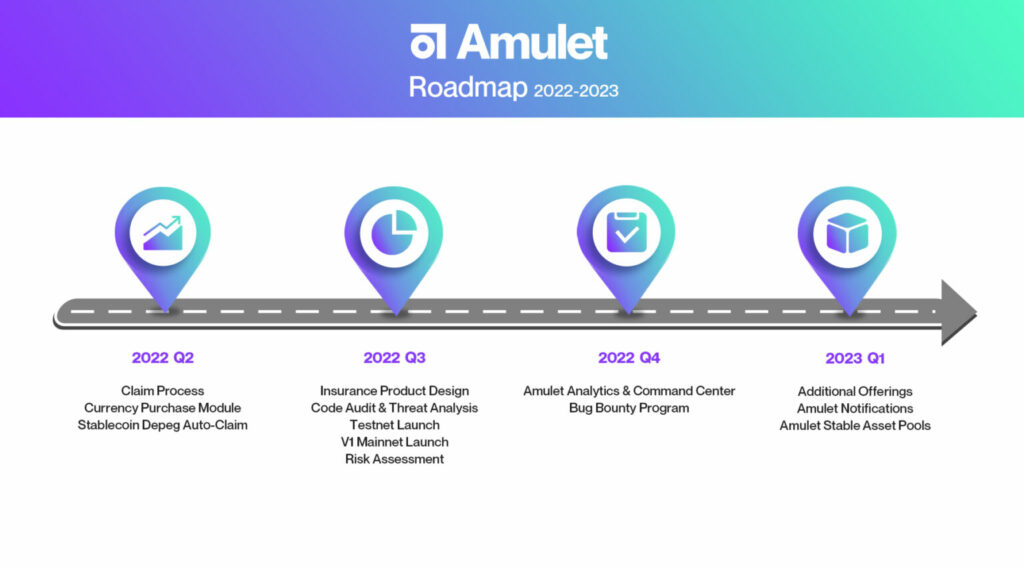 2022 Amulet is working on how to provide hedging in various cases, including the de-pegging of Steelcoins. The testnet of this protocol was presented as planned in September, and it is expected that the first version of the mainnet will be launched by the end of this month.
In the fourth quarter of 2022, along with the launch of the analysis department, the Bug Bounty program of this protocol will be implemented. In the first quarter of 2023, the pool of stable assets and the ability to send notifications will be activated in the decentralized program of the protocol, and more items will be added to cover (primary items include smart contracts and de-pegging of stable coins).
Investors of Amulet Protocol

Amulet Protocol has a long list of investors and has managed to attract a total of 6 million dollars. Some of the investors of this project are:
Crypto Capital
Solana Ventures
DeFiance Capital
Animoca Brands
United Overseas Bank
Signum Capital
NGC Ventures
Daedalus
Cobo Wallet
LongHash Ventures
Information about Amulet protocol airdrop
AMT token in Amulet protocol has a maximum supply of 1 billion units. 50% of this amount is intended for ecosystem growth and business incentives. These 500 million tokens are used for various purposes, and Airdrop is one of them.
At Lightpaper Amulet It is not mentioned exactly how much token is intended exclusively for airdrop. So far, no exact time has been announced for the AMT token airdrop, but it is worth spending about 20 minutes and participating in the testnet of this protocol.
How to participate in Amulet Protocol airdrop?
Since the Amulet test network is located on the Solana blockchain, you must have Phantom wallet installed on your browser. We recommend that you participate in Testnet airdrops Create a new wallet and don't use your original wallet. You can read the complete tutorial for installing and setting up Phantom Wallet in the article below.
First step: receiving test tokens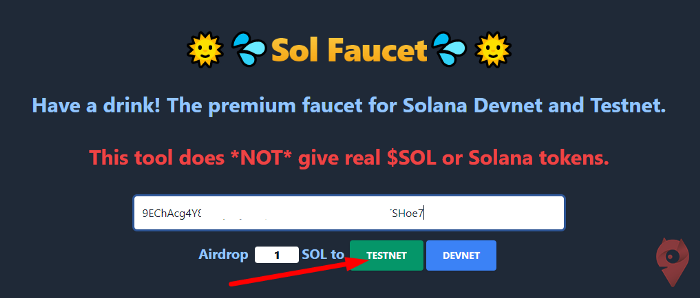 As you know, test tokens have no value in the main network and are only used in the testnet. To receive a test SOl to Fast Solana See. This site gives you one SOL at a time. It is better to get 20 SOL to participate in Testnet Amulet, because there is a lot of work to be done. To do this, enter your phantom wallet address in the specified box and click on Testnet.
Second step: Connecting the wallet to the Amulet protocol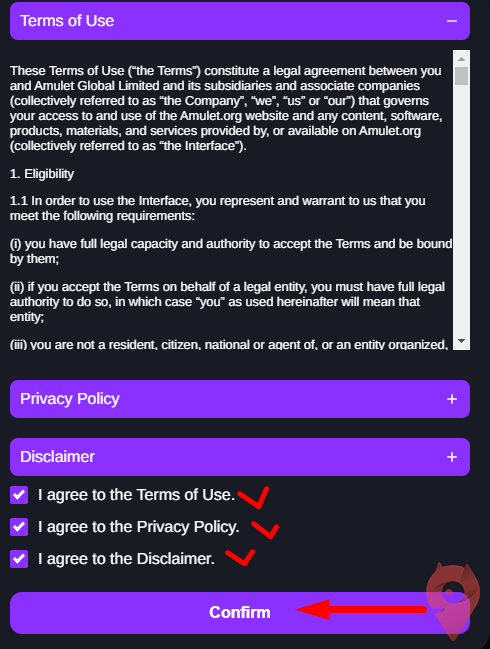 come in Amulet Protocol testnet and click on Connect Wallet. Check the terms and conditions and check the corresponding box. Finally, choose Phantom Wallet.
Step 3: Receive aUWT token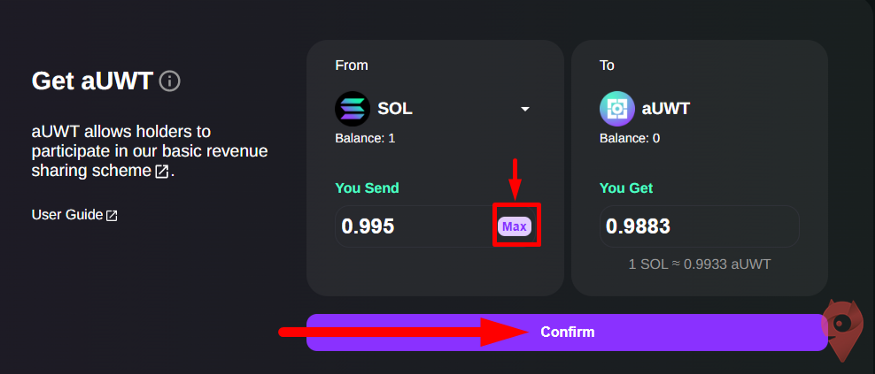 The aUWT token gives you the benefits and a share of the rewards. To get this token you need to swap test SOL to aUWT.
Fourth step: Sticking aUWT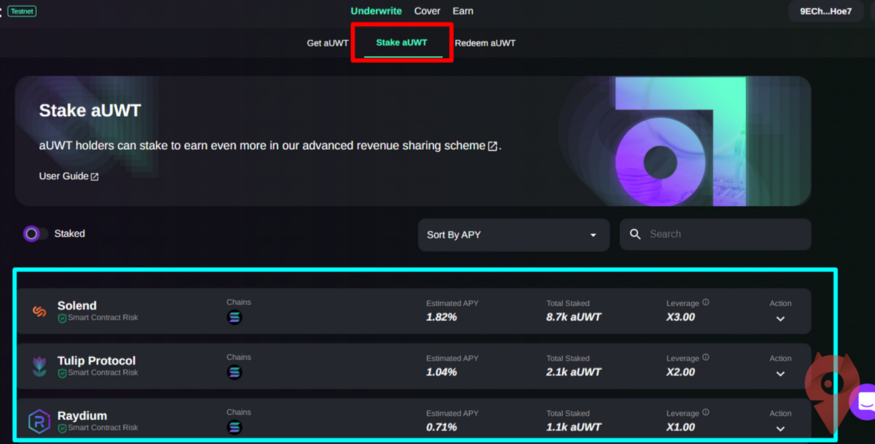 Go to the Stake aUWT tab. There are different pools that can be searched and sorted. Click on the pool you want and then tap Stake.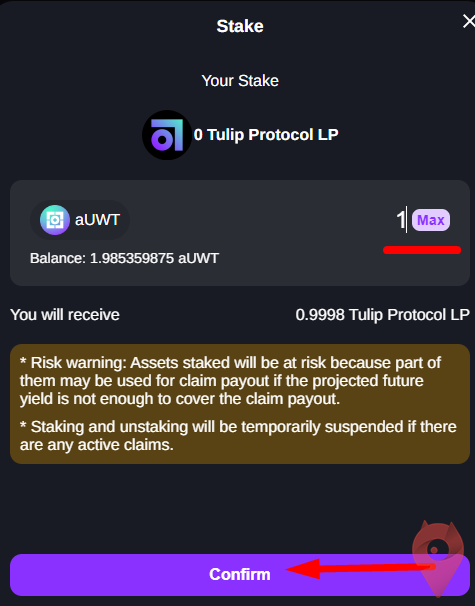 Select the desired value and click Confirm. You must also confirm the transaction on your wallet. You need to stake 5 aUWT tokens in total. After successful transaction you will receive LP Token in your wallet.
Step Five: Unstake

Protocol rewards will be paid in the form of aUWT and automatically added to your balance. As long as you have not unstaked your tokens, it will not be possible to withdraw assets from the protocol. Select the pool where you staked your tokens and click Unstake.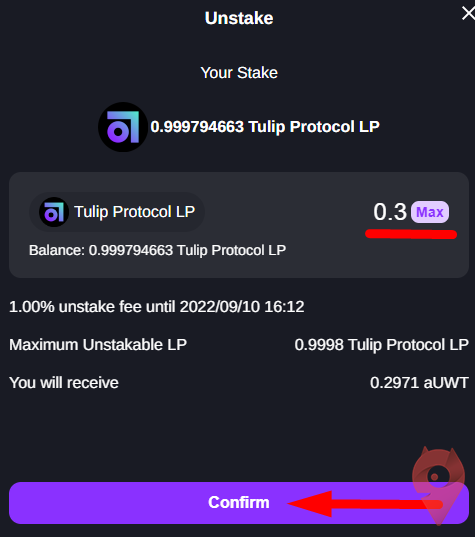 Then you need to enter the value you want and click on Confirm. If the transaction is successful, you will see the amount of the selected token in your balance.
Sixth step: Redeem and Withdraw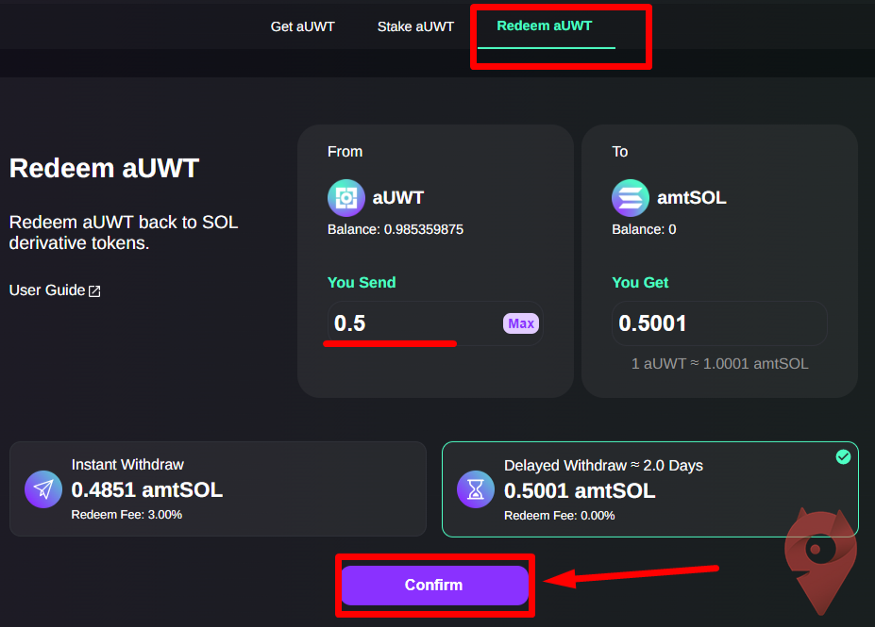 Currently only aUWT token can be swapped for amtSOL. When the mainnet is launched, it will likely be possible to swap to more tokens. Go to the Redeem aUWT tab according to the above picture. Select the amount of aUWT token you want. Then you have to choose between Instant Withdraw (instant withdrawal with 3% fee) or Delayed Withdraw (delayed withdrawal without fee) and click Confirm.

If you choose Delayed Withdraw, you will see when you can withdraw the asset, like the image above, and the Withdraw button will be disabled until then.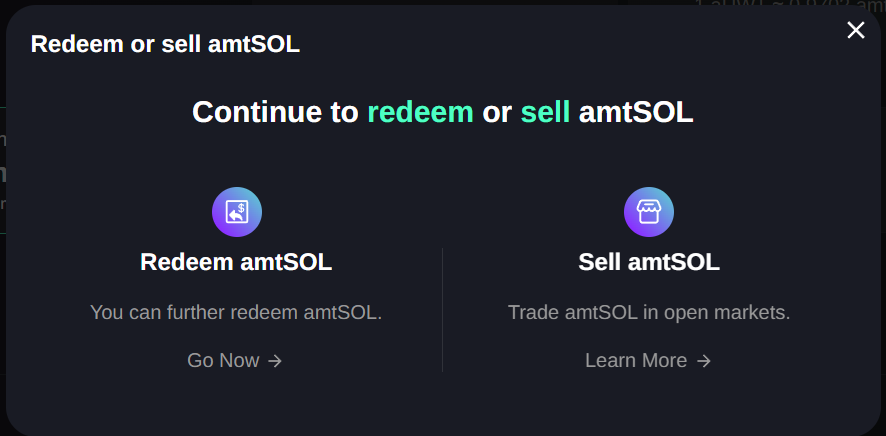 If you select Instant Withdraw, a new window will open with two options. If you click on Redeem amtSOL, you will be redirected to the Earn section, which we will explain in the eighth step. If you click on Sell amtSOL, you will be redirected to Saber decentralized exchange.
Seventh step: Buy Cover
Go to the Cover tab and select Buy Covers as shown in the picture above. All displayed covers can be purchased.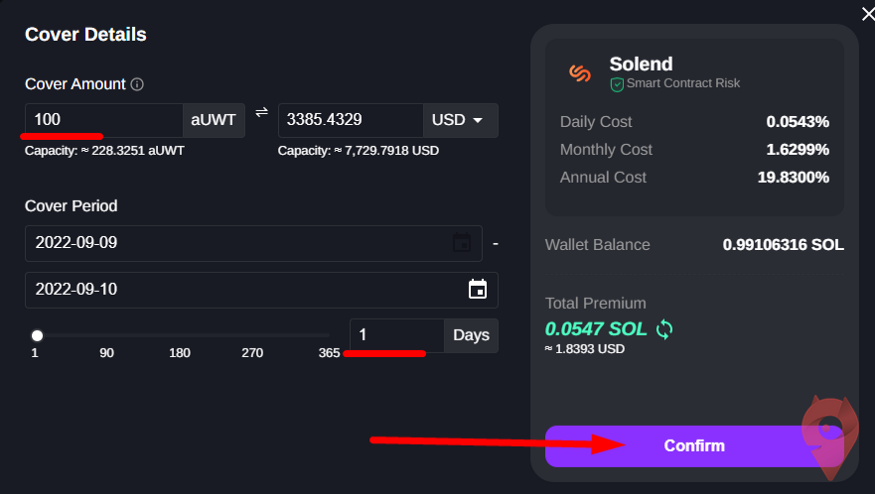 Select your preferred option, then enter the amount and time period. The amount of SOL you have to pay is calculated and displayed in the box on the right. Click on Confirm and confirm the transaction in your wallet.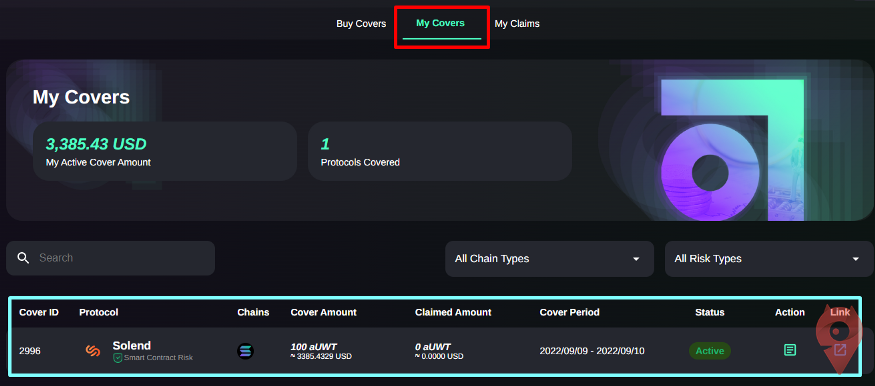 All your purchases are displayed in the My Covers section.
Eighth step: Sticking the SOL

Go to the Earn tab and select SOL Staking.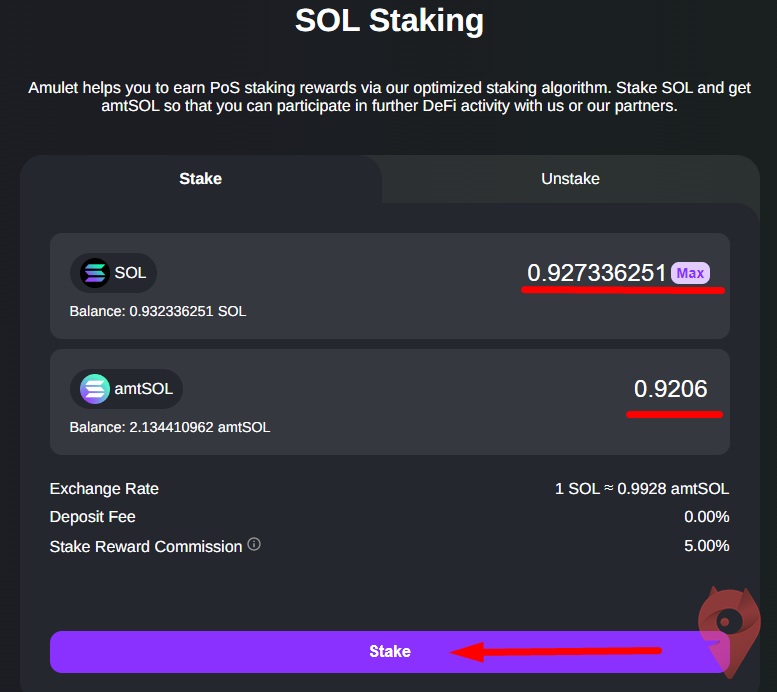 Select your desired SOL amount, click on Stake and confirm the transaction in the wallet.
Step 9: Liquidity Mining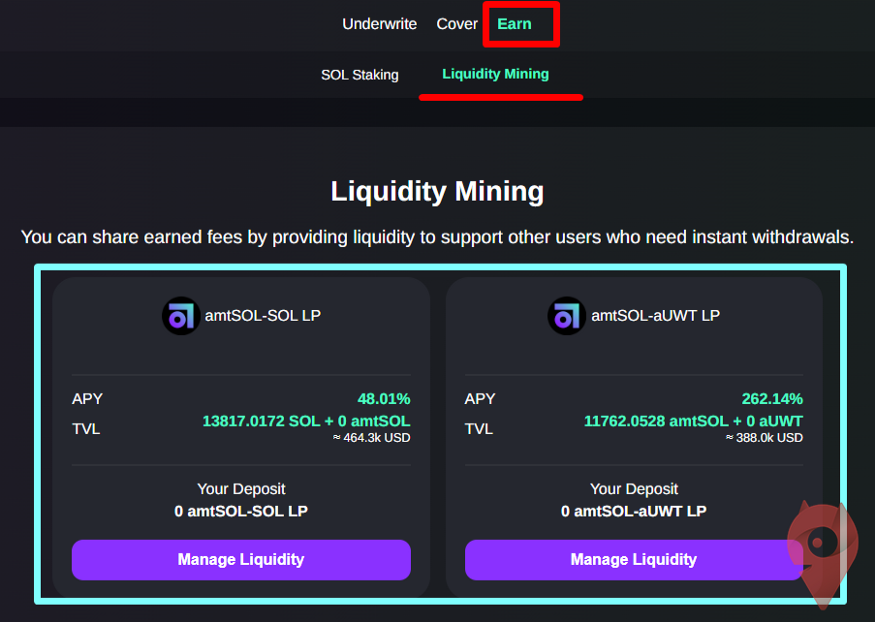 You can earn profit by providing cash to users who want to use Instant Withdraw. For this, go to the Earn tab and the Liquidity Mining section. In this section, there are two options amtSOL-SOL and amtSOL-aUWT to choose and provide liquidity.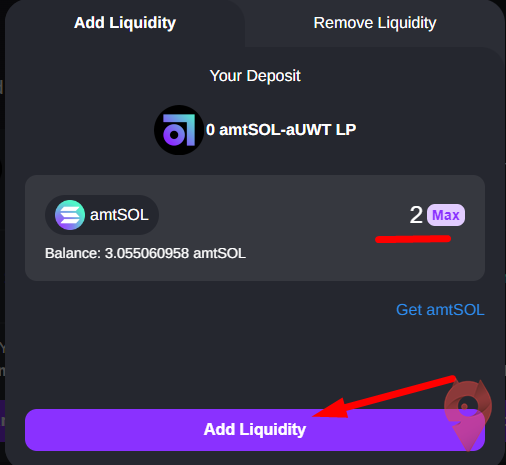 You must fund at least 5 SOL and 5 amtSOL in both pools. First, you must click on Manage Liquidity, then select the amount and click on Add Liquidity. After adding liquidity, you can click on Manage Liquidity again and increase your liquidity or withdraw it.
Tenth step: providing feedback to the project
After testing all the mentioned items, you should give the feedback Project Discord provide If you see a bug or error in the work process, raise it in the Issues & bugs section. If you have any comments, suggestions, or criticisms, or if you encounter a particular difficulty, enter them in the Feedback section. To get more points in this project, you can go to This link Go and see the list of tasks and points of each.
In Testnet airdrops, the volume and number of transactions you make are important and increase your chances of winning. The quality of your feedback is also very important. Take the time to write feedback, never copy, and don't just express agreement or disagreement, try to provide a complete description of the protocol.
Receive Amulet protocol airdrop for Iranian users
When you want to connect your wallet to this protocol, you must read and confirm its rules. They have announced a list of countries to which they do not provide services, which unfortunately includes Iran. Therefore, you must use a VPN to participate in this airdrop. Of course, using a VPN is our usual recommendation for participating in airdrop testnets.
Conclusion
One of the main goals of testnet airdrops is to test a network or protocol with a large number of users. This makes possible bugs and problems of the project appear; Therefore, in this Airdrop model, the number of transactions and user comments become very important. We at Blockchain Homeland will be covering one of these testnet airdrops every Tuesday. In this week's article Introducing Amulet Protocol airdrop How to participate in it was taught. What do you think about testnet airdrops? Do you prefer the old and simple style of airdrops or the more complicated style of testnets?