After about a year and a half since the issue of mandatory authentication in Binance and the strictness of institutions related to the field of digital currency trading, one of the many problems of us Iranian users is how to operate in the global financial markets without risking our capital. to threaten One of the gateways for Iranian users to enter the international crypto space are foreign centralized exchanges; But can Iranian users use these platforms according to international strictures? no So what should be done? using Exchanges that require KYC They don't have it and of course they have a high risk. In this article, we will first talk a little about KYC and its necessity, then continue 6 centralized exchanges that do not require KYC Or Iranian users can register in it, we will introduce it. Stay with the country of blockchain.
Important points of the article:
• Using an account without KYC in digital currency exchanges is a high risk.
• Iranian users cannot authenticate with their Iranian documents and the use of fake documents increases the risk.
• Be sure to use a VPN or VPS to use international digital currency exchanges.
• Never keep your property and capital in the exchange wallet.
Among the many options, you can include Kocoin, Hubei, El Bank, Coin Local, Coinx, OKX, and BuyBit exchanges in the list of exchanges that do not require KYC.
What is authentication?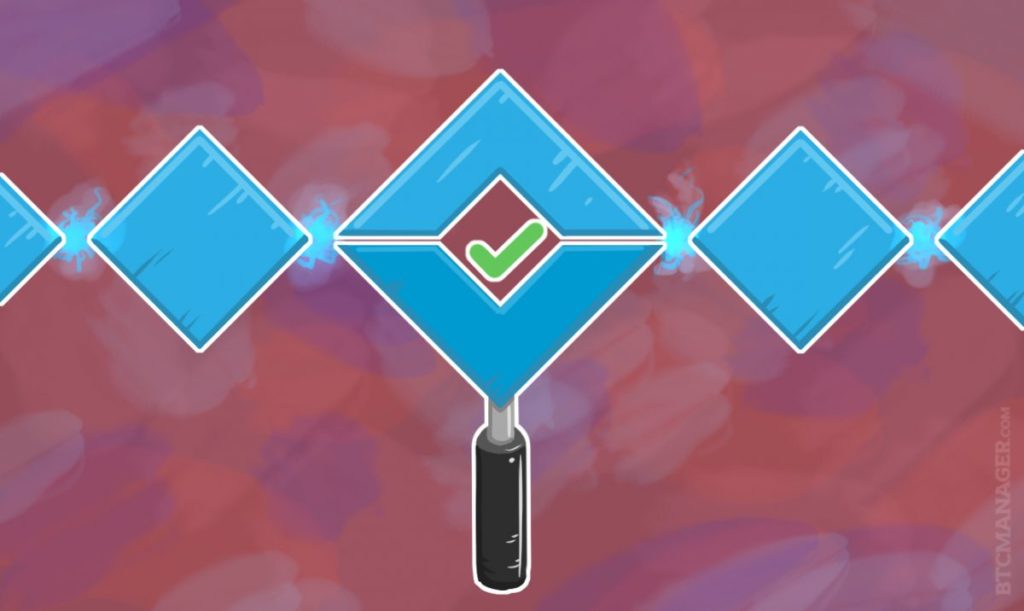 Authentication does exactly what is expressed in the English phrase of this concept (Know Your Customer); Knowing customers. Ever since money laundering and terrorist financing issues have become prominent in global forums, financial service providers have become more persistent and rigorous in identifying their users. Knowing the nationality and geographical location of users is one of the ways to know their identity. If you want to know more about KYC and what it is, read the article about authentication.
Why is KYC required?
As we said in the above section, user identification or authentication of users is done by financial services due to issues related to global financial laws. Of course, this matter can be looked at from another angle. Authentication allows users to claim ownership of their assets, regardless of the institutions' monitoring of individuals' financial transactions and operations. Once you complete the authentication process on a platform, the full ownership of the account will belong to you. That is why after Mandatory authentication In large platforms such as Binance exchange and users turn to using fake information to do this, the blockchain homeland team does not always recommend this work; Because when you verify your account with someone else's information, the person who owns the information will have access to your account and your capital will be at risk. This is like handing over your private key to someone else in Decentralized Finance.
What is the risk of not doing KYC?
Some people do not want their financial transactions to be disclosed and consider KYC to be a violation of their privacy. Authentication makes it clear what financial activity each person is doing. Of course, in most countries of the world, financial recovery (knowing the origin, destination and reason of money transfer) is one of the important issues and many measures are taken in line with it at all levels.
Another risk that may account No KYC is that real owners cannot claim ownership over the assets in their trading account. This is possible only when it is known who the account belongs to.
Why do Iranian users have problems with KYC?
In my opinion, Iranian users are a clear example of "left here and driven from there". Foreign and prominent international platforms that provide extensive and standard facilities have blacklisted Iranian users due to sanctions and international financial laws such as FATF and anti-money laundering. On the other Without doing KYC It is impossible to use these platforms; Therefore, Iranian users cannot authenticate, so they cannot use these platforms.
The use of internal platforms also faces risks at times. In some cases, users may be captured by fraudulent projects, and the process of complaining and recovering their capital may be difficult due to the lack of a specific law in the field of cryptocurrencies. In addition, there is always the risk of identifying the transactions of Iranian platforms with foreign platforms. This case may put the assets of exchanges and ultimately the assets of users at risk. Of course, in the end, we must say that using Iranian exchanges instead of using foreign exchanges at any cost (KYC with fake documents and such) is highly recommended. If you are considering a specific cryptocurrency for exchange, you can see the best price for buying and selling digital currencies on the price comparison page of blockchain exchanges.
Introduction of exchanges without KYC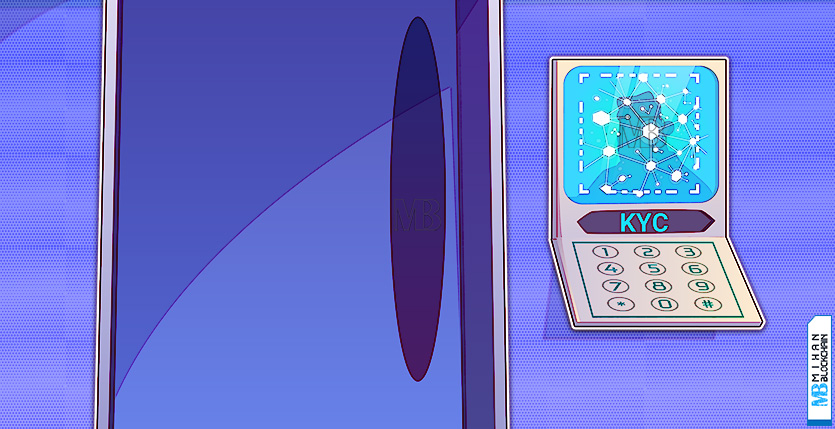 We reviewed the importance and necessity of KYC together. Exchanges that work on principles and conduct their activities in accordance with international standards have made KYC a necessary and important condition for using their platform; So we have to accept, use of Exchanges without KYC It is associated with risk. So, in choosing each of them, let's be honest with ourselves, consider all aspects and accept the possible consequences.
The Mehen Blockchain team does not recommend or prohibit the use of these exchanges, and this article is written solely to inform and increase user information. We must point out that all the information that is written below (no need for KYC and rating of exchanges), has been reviewed until the time of writing this article, i.e. 21 January 1401; Therefore, make sure of this (no need for KYC) again before registering or using. Keep in mind that although these exchanges do not require authentication, if you enter their site directly from Iran and register, they will block your account by identifying your IP; So use a VPN or preferably a VPS when accessing these sites. As a final point, if for any reason your final decision is to use these exchanges, try not to keep your capital in them and after the transaction transfer your assets to the wallet whose private key you have. transfer You can read this article about the best digital currency wallet.
1. Kucoin exchange
One of the exchanges that received attention after Binance authentication became mandatory was Kocoin exchange. Perhaps the reason for this issue is the wide range of services it provides. This exchange is ranked fourth in the list of the Coin Market Cap site and has a good score. This issue has caused the Kokoin exchange to be noticed by the relevant institutions, and its operators have repeatedly stated the importance and mandatory KYC to benefit from Kokoin's basic facilities; Therefore, Iranian users should be very cautious in choosing and using this exchange.
Withdrawal limit without KYC in Kocoin exchange: 1 Bitcoin in 24 hours
Features of Kocoin exchange:
2. Huobi exchange
Hubei Exchange is ranked 18th on the CoinmarketCap site with a score of 5.8. The names of Iranians are clearly mentioned among the countries that are not allowed to use this exchange, but this Exchange without KYC also provides services to users and only imposes restrictions on users' activities (deposit and withdrawal). Since it is important to know how many authentication requirements are required in the Hubei exchange, I suggest that you read the article related to the review of this exchange.
Deposit limit without KYC in Hubei Exchange: 1000 dollars per day
Withdrawal limit without KYC in Heubi exchange: 0.06 Bitcoin in 24 hours
Huobi exchange facilities:
Spot, margin and futures market
Young trading robot
Sticking
Lending
3. Bybit exchange
Bybit exchange is one of the top 10 exchanges in the list of Coin Market Cap and is ranked 8th with a score of 6.3. This exchange was established in 2018 and its head office is located in Singapore. BuyBit has listed more than 100 digital currencies and supports more than 300 currency pairs.
Baybit Exchange has included Iran and several other countries in its ban and restriction list. This exchange in the sector Support Its site has announced that from December 15, 2022, users will need KYC to use some of its services, such as Launchpad, Earning Service, One Click Crypto Purchase, Fiat Currency Deposit and P2P Trading, NFT Market Place, and Rewards Service. In addition, on the same page, he has written the withdrawal limits for each of the authentication levels. BuyBit exchange has two levels for KYC, but in the table of the same section, there is no column belonging to KYC accounts. Non-KYC accounts can withdraw up to $20,000 per day and $100,000 per month.
Deposit limit without KYC in Buybit exchange: Fiat currency, peer-to-peer and One click service (not possible) – crypto (unlimited)
Withdrawal limit without KYC in Baybit exchange: Up to $20,000 per day and $100,000 per month
Features of Baybit exchange:
Spot, margin, derivative
Launchpad
Leveraged token
Trading robot
Dex
NFT market
wallet
Lending
4. LBank Exchange (LBank)
Al Bank exchange is in the 16th place in the list of centralized exchanges of the Coin Market Cap site. According to our latest inquiry, this exchange still does not require KYC and users can No authentication operate in LBank. For more information, you can read the LBank exchange review article.
Deposit limit without KYC in El Bank Exchange: unlimited
Withdrawal limit without KYC in El Bank exchange: 0.5 Bitcoin per day
Features of LBank exchange:
Buying and selling digital currency (through credit card and debit card, peer-to-peer market and bank transfer)
Trading in spot, futures and ETF markets
Sticking
NFT market
5. Coinlocally exchange
Coinlocally exchange is another exchange that provides its basic services without authentication. Another important and strange thing about this exchange is that Iranian users can use Iranian documents not only when entering but also for KYC. This issue makes us go to this exchange with a little more thought. Also, the Coinlocally exchange is not listed on the Coin Market Cap or Coin Gecko website, and they have not given it a rating. From this link, you can check the article about local coin exchange.
Deposit limit without KYC in Local Coin: Fiat (not possible) – Crypto: unlimited
Withdrawal limit without KYC in local coin exchange: 0.3 Bitcoin
Features of local coin exchange:
Spot futures market, margin and peer-to-peer
Sticking
Dex or decentralized exchange
NFT market
Airdrop
6. Coinex exchange
The last exchange we want to mention in this article is Coinx. The headquarters of Coinex is also located on the island of Seychelles. This island, which is located in Africa, does not have any legislation to operate in the field of cryptocurrencies. CoinX is on the 52nd position on the CoinMarketCap website with a score of 4.4. According to the information we obtained about Coinex when the Alexa site was active, Iranian users were the most active on the Coinex site. You can see these results and other reviews in the related article.
Deposit limit without KYC in Quinx exchange: It has not published information and is probably unlimited. We have also emailed support and this section will be updated as soon as we receive a response.
Withdrawal limit without KYC in Quinx exchange: $10,000 per day
Coinx exchange services:
Spot and futures market
swap
Mining pool
Decentralized wallet
FAQ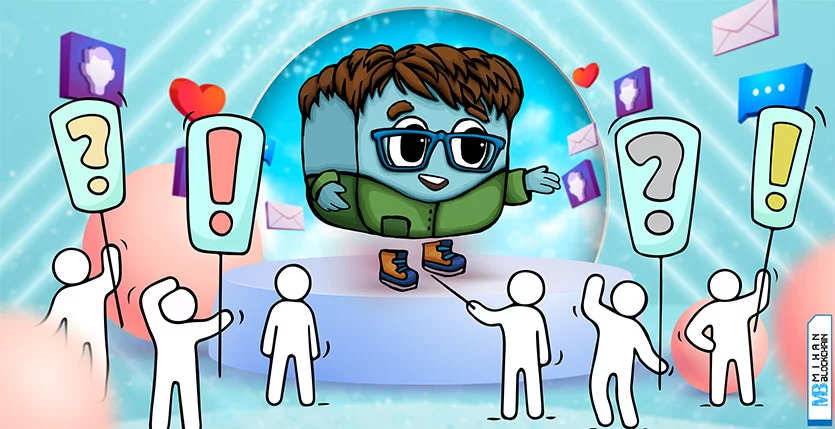 Which cryptocurrency exchanges can be used without KYC?
Exchanges such as Coin Local, Coinx, El Bank, Kocoin, Hubei, and Buybit are among the exchanges that can currently be used without KYC. The important thing is that using these exchanges is very risky.
Is it risky to have an account without authentication?
A trading account without authentication or authentication with fake documents has a very high risk; Because if the exchange doubts your account, it can block it in an instant and you will have no evidence to prove your identity; Therefore, your capital will be blocked.
Conclusion
In this article, we tried a few of them Digital currency exchanges that do not require KYCto introduce Throughout the article, we always tried to talk about the risk of using them and explain its aspects to you. According to international laws, currently Iranian users cannot legally use international platforms using their Iranian documents. We have to wait and see when and how this issue will be resolved.