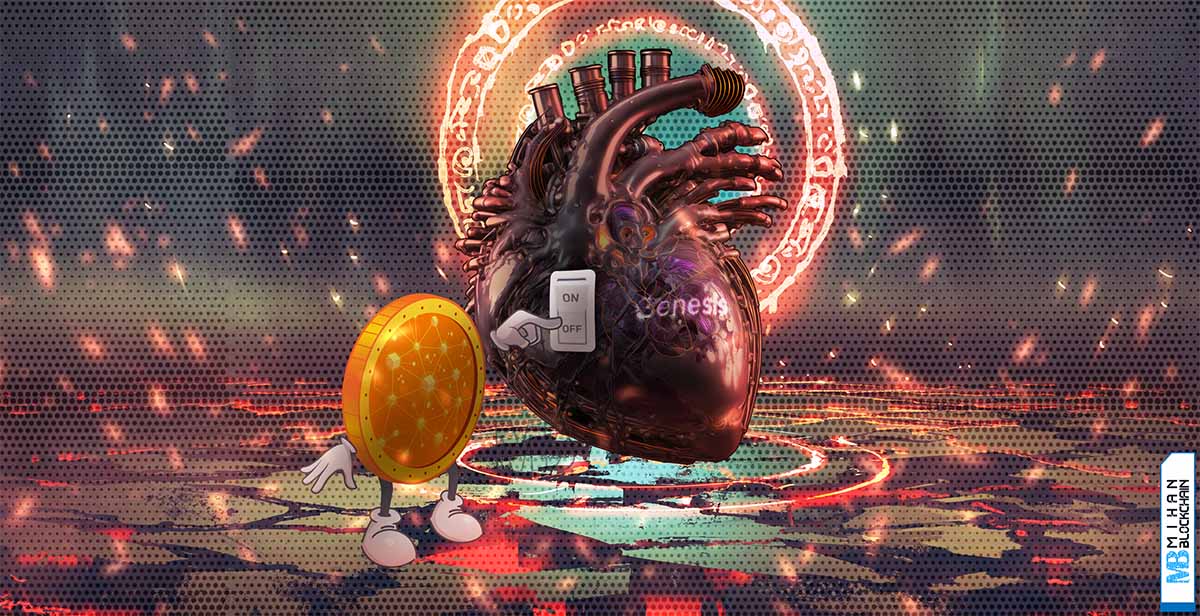 Genesis Global Capital filed for Chapter 11 bankruptcy on Thursday. Genesis is a subsidiary of DCG, which owns Grayscale Trust Fund. This fund has about 633,000 bitcoins in its possession, and if it has to sell these assets to compensate the debt, it may cause selling pressure in the market and decrease the price of bitcoin.
According to Blockchain Homeland and quoted by Cointelegraph, Genesis, the largest cryptocurrency brokerage, filed for Chapter 11 bankruptcy in the New York District Court on Thursday. The company had previously announced that it will declare bankruptcy if it does not manage to attract cash to overcome the crisis. The exact amount of the company's debts has not been announced, but it is estimated to be around 5 billion dollars.
Digital Currency Group (DCG for short) has 2 important sub-groups named Genesis and Grayscale, and with this incident, one of its arms is in bankruptcy and there is a fear that the other arm (Grayscale fund) ) to solve this crisis. Grayscale trust fund has about 633,000 bitcoins in its possession, if part of them is sold, it is possible to create selling pressure in the market and reduce the price of bitcoin. There is.
One of the most important creditors of Genesis is the Gemini cryptocurrency exchange with about $1 billion of capital locked in Genesis. The story is that Gemnai Exchange's earning service called Gemini Earn provided users' property for lending to Genesis Global in order to generate profit. With the occurrence of events such as the bankruptcy of 3AC and the collapse of the FTX exchange, Genesis lost part of its liquidity in these platforms and suffered a liquidity crisis and was forced to lock up about 1 billion dollars of Jamnai users' capital. Cameron Winklevoss, co-founder of Jamnai cryptocurrency exchange, has since engaged in a media war with Barry Silbert, CEO of DCG, threatening to fire him if he doesn't come up with a reasonable solution to repay the debts. The company is suing.
After Genesis filed for bankruptcy, Winklevoss tweeted that it was good news for Jamnai users to recover their debt. It is worth noting that both Genesis and Jamnai platforms are under investigation by the US Securities and Exchange Commission (SEC) for allegedly selling securities without a license, which can complicate the case.
The first hearing in the Genesis bankruptcy case is scheduled for Monday. Genesis seems to have 2 solutions for this crisis: 1- selling its assets 2- allocating company shares to creditors (equitization transaction). We have to wait and see which solution this case will lead to and whether there will be a need to sell BTC from Gary Scale.
How will the bankruptcy of Genesis affect the price of Bitcoin?
If, in the continuation of the bankruptcy case of Genesis, Grayscale is forced to sell a part of his 633 thousand bitcoins, it is possible that the price of BTC will face selling pressure and experience a significant decrease.