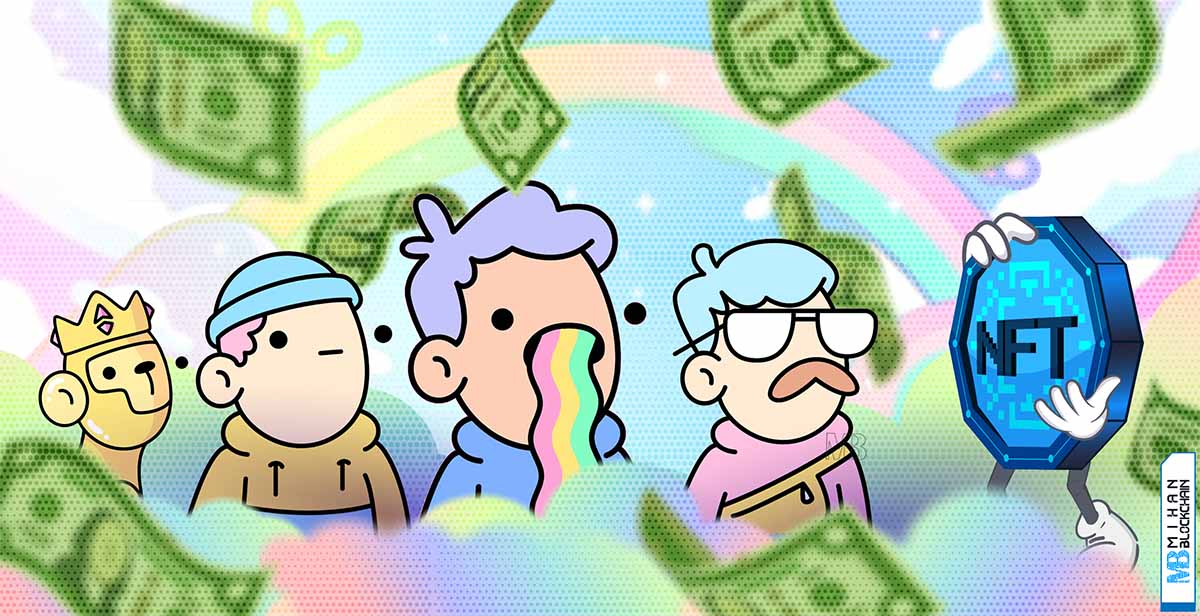 On Tuesday, the NFT token collection Doodles announced that it has raised an additional $54 million in funding from Seven Seven Six in partnership with IOT Holdings, Acrew Capital and FTX Ventures.
According to Mihan Blockchain and quoted by Cointelegraph, according to Doodles, Fundraising The latter allows this collection to improve its growth strategy and earn money from the intellectual property of its works through investment in the fields of music, culture and entertainment.
Doodles is a collection of 10,000 NFT tokens and was founded by digital artist Burnt Toast and web3 pioneers Evan Keast and Jordan Castro. The Doodles collection is issued on the Ethereum blockchain and is known for its colorful world and cartoon characters that include skeletons, cats, aliens, monkeys and symbols. The NFT tokens in this collection have hundreds of features and are designed entirely by hand. Company Dapper Labs He founded Doodles in 2021.
Earlier in March, Doodles invited its first token holders and buyers to an exclusive experience at the South by Southwest festival in Texas. At the festival, users could view doodle-style locations, purchase various products, and display their NFT tokens.
Katelin Holloway, the founder of Seven Seven Six, said about the recent investment in Doodles:
We believe Doodles is developing the next generation of how to experience and create digital content and deliver real value with our NFT tokens. By transforming and reinventing storytelling through blockchain, Doodles is changing the way the world communicates and interacts today.
Since its launch in October 2021, the trading volume of Doodles has exceeded 148,500 Ether on OpenC market and the price floor of the NFT tokens of this collection has been 8.4 Ether. Famous owners of this collection include Justin Bieber, Snoop Dogg, Future, Fat Joe, Kygo, Diplo, Steve Aoki and Pransky.