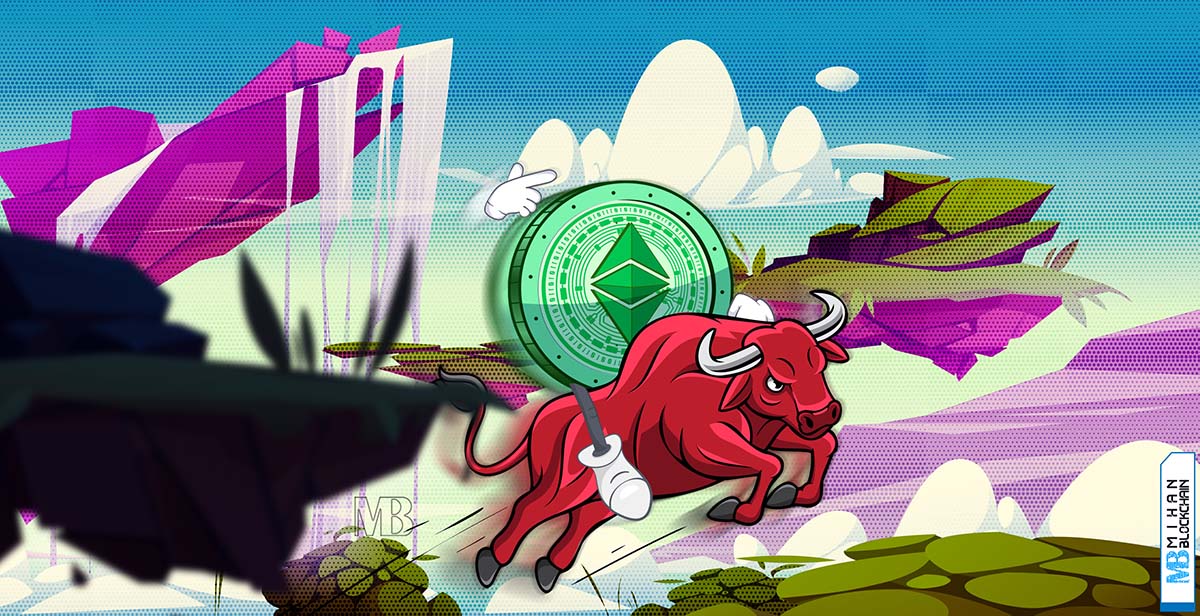 Yesterday, the hashrate of Etherclassic network (ETC) reached its highest level of 38.37 Terahash per second. At the same time, the Ethereum Marj update is scheduled to be implemented in the middle of September and many miners of this network are migrating to the Ether Classic network.
According to the report of Mihan Blockchain and quoted by Bitcoin News, the processing power (hash rate) of the Ethereum Classic network reached a record of 27.56 Terahs per second with the approach of merging the Marj of the Ethereum network on August 17 (August 26). But only 4 days after this incident, the processing power of this network increased by 39% and set a new record (38.37 terabytes per second).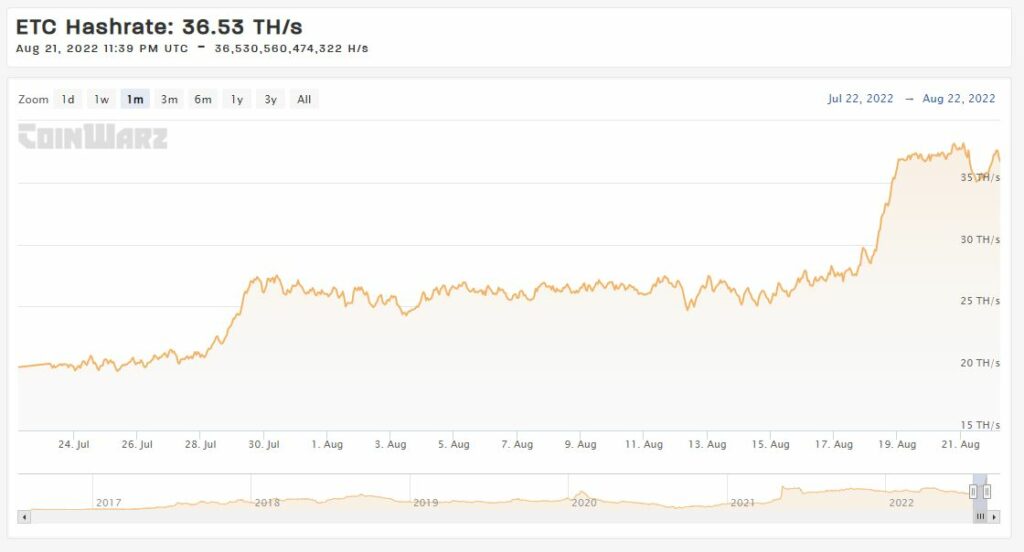 Ethermine and Polin mining pools have the largest share in the hash rate of this network, respectively, which together account for about 40% of this processing power. Meanwhile, the migration process of Ethereum miners has started. Unlike Ether Classic, there has not been a significant increase in the hash rate of rival networks such as Raven Coin (RVN), BEAM and Ergo (ERGO), which could indicate that Ethereum miners have chosen Ether Classic as their first choice for migration. .
According to the previous report of Mihan Blockchain, Ethermine, the largest Ethereum mining pool, has recently announced that it does not support Ethereum network forks, and Ethereum miners of this pool must migrate to alternative networks, including Ethereum Classic, after the collapse.