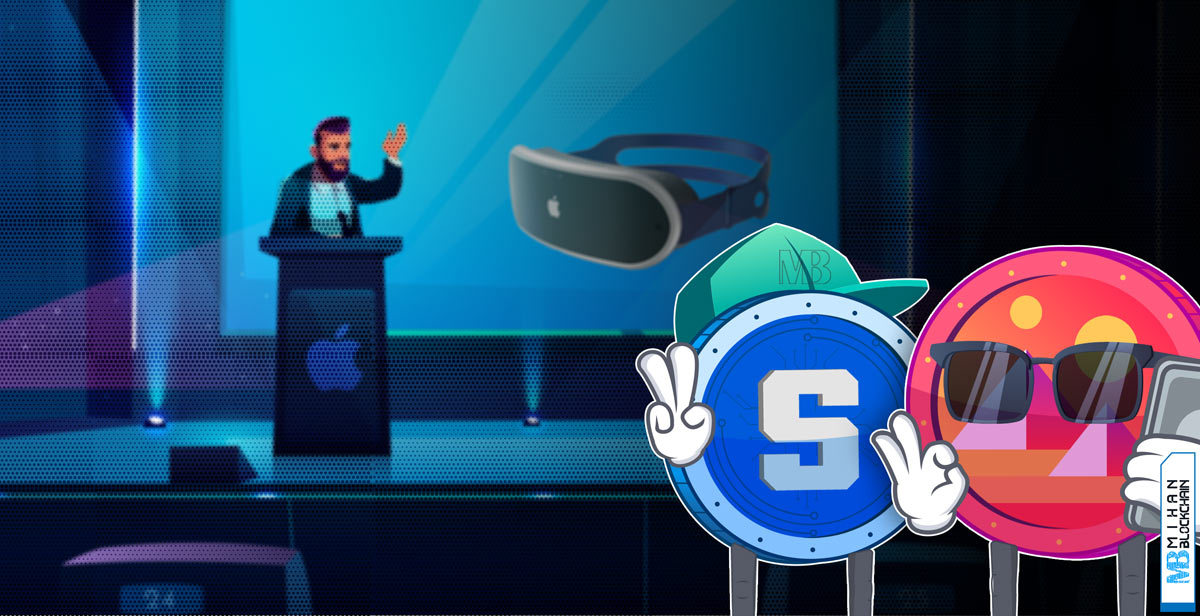 Apple plans to launch its virtual reality headset in 2023. But can we expect Apple's entry into the virtual reality industry to increase the price of Metaverse tokens, like the effect of ChatGPT's launch on the price of artificial intelligence tokens?
According to Mihan Blockchain and quoted by BeInCrypto, Apple, the technology giant, published the details of its virtual reality headset. Bloomberg news agency published a detailed report on this Mixed-Reality headset on January 24 (Bahman 4). This device will be released later this year under the possible name Reality Pro and its price will be $3,000.
Some of the main features of this headset include advanced FaceTime-based video conferencing and meeting rooms for existing Apple users. This headset aims to compete with Meta's Quest Pro and Sony's PlayStation VR2. Introduced in 2020, Meta's Quest 2 headset is the current leader in the virtual reality (VR) and Metaverse hardware market.
According to Bloomberg, Apple expects to sell about 1 million units of its new headset in the first year. However, according to a CNBC report, global sales of virtual reality and augmented reality headsets will decline by more than 12% in 2022.
Will Metaverse tokens react to these developments?
It is unlikely that Apple will allow anything outside the Apple ecosystem to interact with the device. Therefore, it is unlikely that Metaverse tokens will be directly affected. However, Apple's move into post-Meta, Microsoft and Sony Metaverse technologies could strengthen the virtual world and its underlying assets.
According to CoinGecko, the market value of Metaverse tokens is currently around $8.5 billion. This figure is less than 1% of the total crypto market capitalization. Therefore, there is a lot of room for these tokens to grow, especially since the prices of top metaverse tokens such as Sandbox (Sand), OxyInfinity (AXS) and Engine (ENJ) are all currently more than 85% away from their ATH.