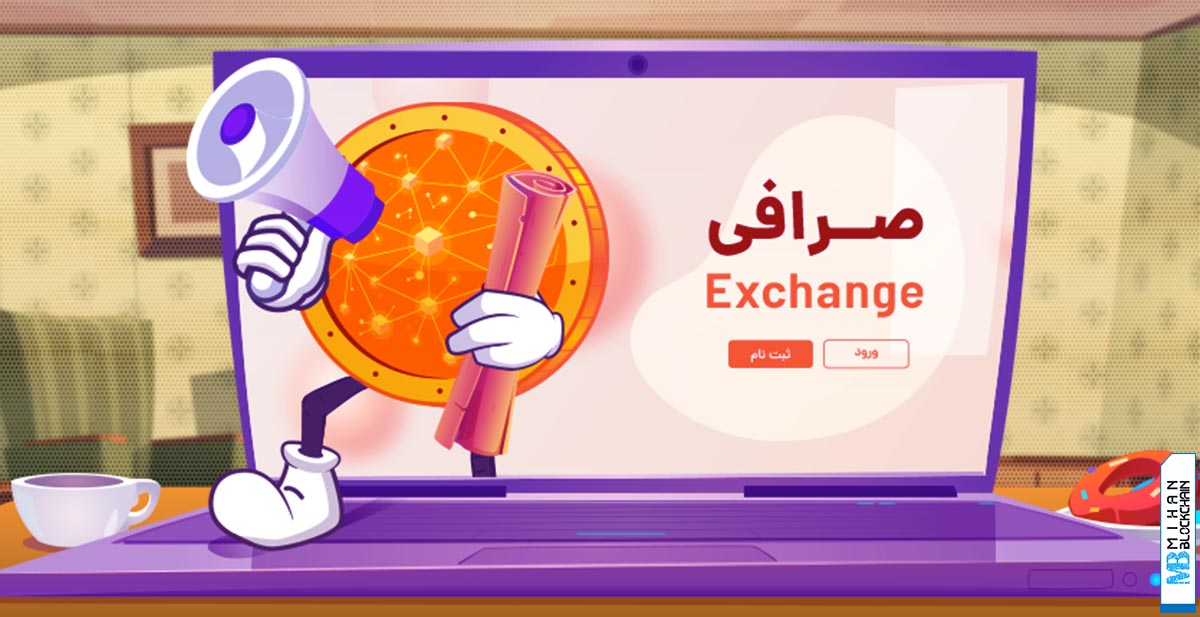 Cryptocurrency exchanges around the world offer various programs and campaigns by offering their products to their users every day. In the rest of this article, we will explain the details of the announcements of each exchange separately.
---
This post is not an investment recommendation and is merely a reflection of cryptocurrency exchange news.
---
Nobitex exchange
Warning of advertising fake addresses for Nobitex exchange
details: Nobitex exchange has warned that recently, when searching on Google, in addition to the main addresses of the Nobitex website, other websites are also seen that have misused the name of Nobitex and are trying to access user account information by deceptively changing some of the words in the main address. These addresses are fake and users should be careful not to visit them and do not provide their information in any way. In the image below, you can see the Google Ad of fake websites that misuse the name of Nobitex. The only valid addresses of Nobitex exchange are nobitex.ir and nobitex.net.
Users should note that by buying ads from Google, anyone can display their address at the beginning of the search results, and simply advertising on Google does not mean that they are not fraudsters.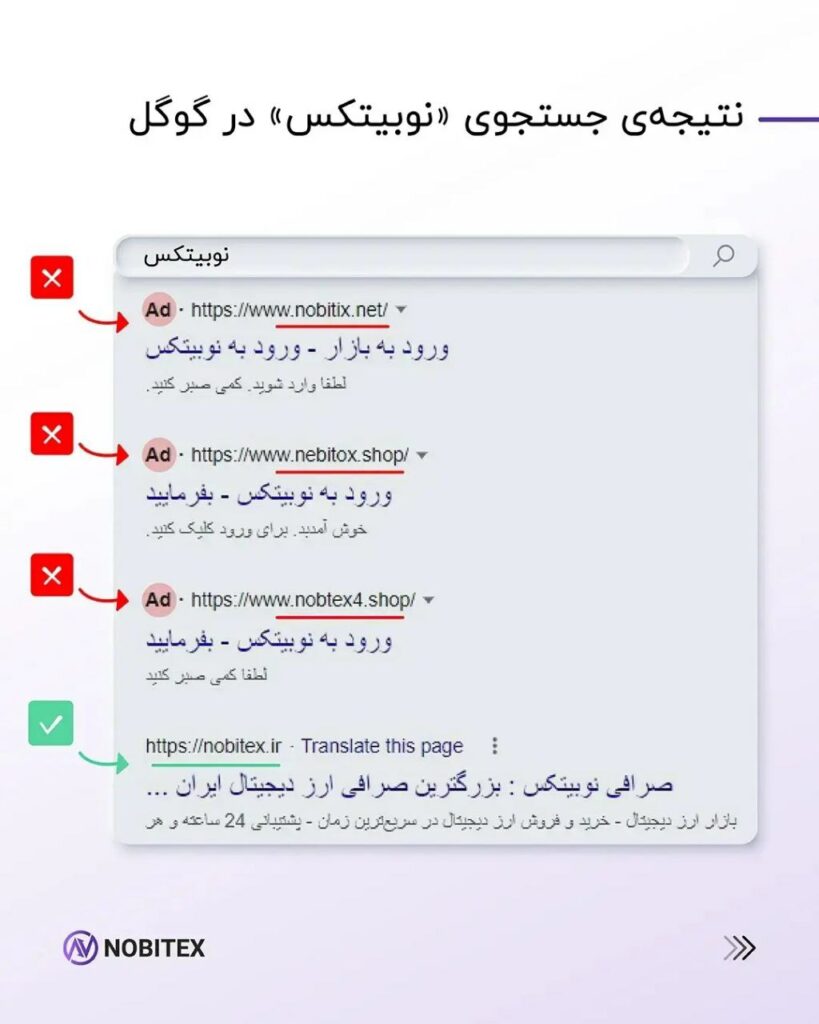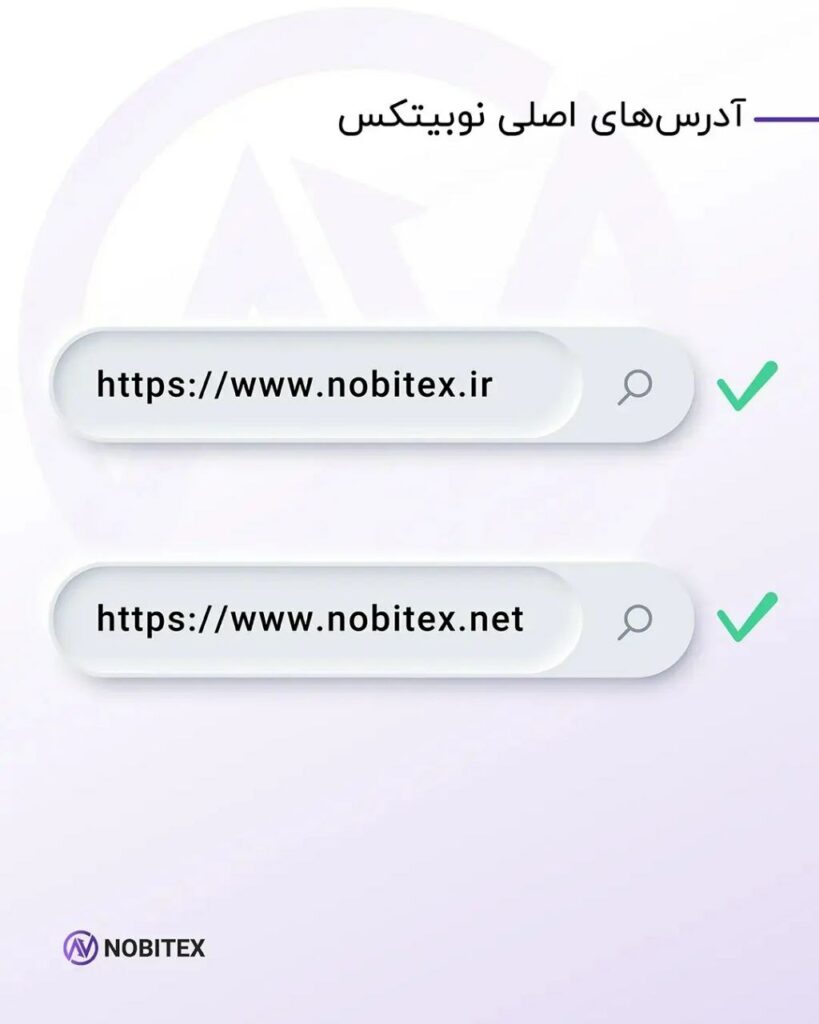 OMP Phoenix exchange
Addition of BONK cryptocurrency to OM Phoenix exchange
Details: BONK cryptocurrency to Tomani and Tetri markets OMP Phoenix exchange has been added and is available to users for trading.
Valex exchange
5 new cryptocurrencies have been added to the SpotWallex market
Details: Five new cryptocurrencies to the spot buying and selling section Valex exchange added. Those interested in these cryptocurrencies can instantly trade new coins and add them to their investment portfolio. These 5 cryptocurrencies are:

BURGER
GRT
Huobi Token
APENFT
MTL
Morbit Exchange
Morbit invitation code festival
Details: Users Morbit Exchange By sending their referral code to friends and acquaintances, they can receive 20% of the profits of the invited people's transactions and also receive 30 thousand Tomans per person as a gift from Morbit. In addition, 50,000 Shiba cards will be charged to the accounts of people who have registered with the referral code in Morbit.
Binance exchange
Stopping deposit and withdrawal of MAGIC on the Ethereum network
Details: Due to the complete migration of the Magic project to the Arbitrum One network, the Binance exchange has stopped depositing the MAGIC cryptocurrency through the Ethereum network to this exchange since last Wednesday (January 14). The withdrawal of MAGIC through the Ethereum network has also been stopped since last Thursday. It is possible to deposit and withdraw MAGIC through Arbitrum One.
Notice of removal of some trading pairs from Binance exchange
Details: The following trading pairs were removed from the Binance spot market at the end of Friday (December 16):

ALPHA/BNB, ASTR/ETH, CELR/ETH, DAR/ETH, DOT/BIDR, FTM/BIDR, SAND/BIDR, SLP/BIDR APE/GBP, BLZ/ETH, CAKE/GBP, ICX/ETH, SHIB/GBP, ZEN/BNB
Users can trade the same cryptocurrencies with other pairs and removing some trading pairs of a cryptocurrency does not mean removing it from the market.
Iranian users should note that because Iran is on the OFAC list, no organization is legally allowed to provide services to Iranian users, so most foreign exchanges have limited authentication for Iranian users. Authentication with an Iranian passport in foreign exchanges is like closing your account. So there is a possibility of loss of users' capital in these exchanges. It is recommended not to use these exchanges with Iranian authentication.