In the financial markets, the beginning of a downward trend is annoying for investors and increases their mental concerns. You may wish for this position before the process begins because of benefits such as "discount" or "cheaper goods". But when the bear market starts, you see everything and everywhere as hell. The red candles that appear one after the other and have no end, take your sleep day and night. But isn't there another way to get rid of it? why to Accumulation in the market Don't you think it's bearish? At Accumulation phase Or Accumulation Smart investors looking for Shopping at price floors are. Stay with the blockchain country for tips and Accumulation strategies in a bear market to check
Accumulation strategies in bear markets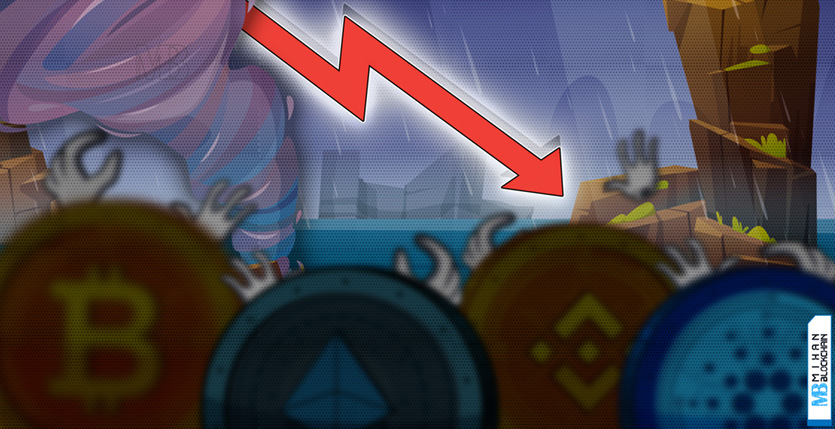 In the chaotic state of bear markets, every time you turn to social media and the news, you notice that no one, be it a retail investor or the founder of a billion-dollar company like Celsius Investment Company, is having a good day. So maybe use Accumulation strategies in a bear market There is a way to get rid of this situation:
Make a short shopping list
There are two situations in this situation. Most users either take no action and become paralyzed in some way or they prefer to do something stupid like give up and exit the market. But is there any program to accumulate (Accumulate) do not have one? A small number of market participants, Accumulating digital currency during major crashes They prefer Because there is a great sense of satisfaction in acquiring an asset at a low price. In such a situation, you should have a key strategy and prepare a "brief shopping list". It is better to choose a digital currency and focus on accumulating the same coin or token.
Capital is like power in a bear market, and if you don't buy smartly, you can easily lose your capital. Every purchase should be thought and concentrated so that capital is not wasted. In fact, your purchasing power should always be beyond the irrational market. There are two solutions. First, to have an optimal cash flow in your personal finances. The second way is to be a meticulous buyer. In extreme market fluctuations, it is better to focus all resources, both financial and mental resources, on a few assets or even one main asset. In other words, you should ignore the other items.
Find the right tokens to stack
The best way to find the right tokens to accumulate is your idea and mindset. You should be sure of your choice, because Buy digital currency And accumulating in a bear market is a kind of betting.
Ignore seemingly lucrative opportunities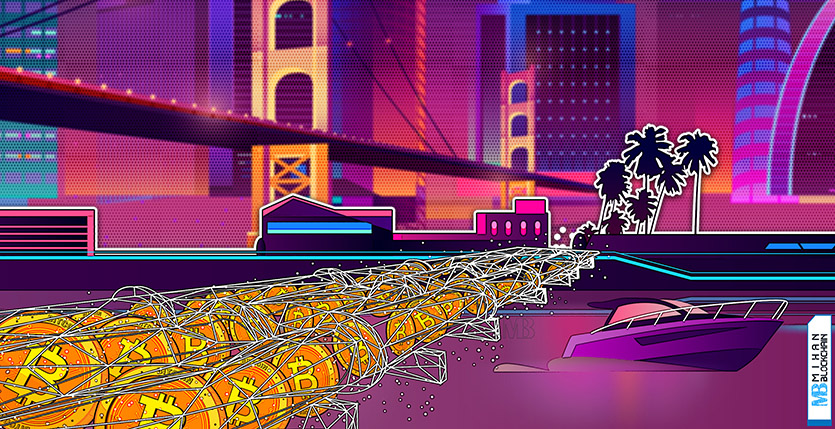 Since all assets are cheap in a bear market, most users are tempted to buy in bursts, hoping that they will eventually make a profit. But the thing is, in heavy bear markets, many tokens reach levels they haven't reached in months. In this situation, the feeling of loss or FOMO is more serious and you should not make a hasty decision.
It is better to use a token instead of dividing the capital on several diverse assets that you do not have much confidence in Investment and accumulation Choose the one you are most optimistic about. For example, even though the price of Bitcoin (BTC) and Ethereum (ETH) are currently low, they may not be good options for accumulation. Choose tokens that align with your goals. (It totally depends on your mindset and goal.) Remember, when the market turns and conditions are favorable, you can split a large investment into smaller ones.
But since it is not so easy to resist the temptation of "a certain token is cheap", it is better to set aside some capital for these types of tokens and buy them in very small amounts. Just to remember later that we bought this token at a certain historical level.
Do not take any action in the range or neutral market
A bear market is boring and painful. The price falls only in a few days of the month, but the rest of the days, the price fluctuates in a certain range, and in other words, the market suffers. If the prices drop by more than 10% or 20% in one day, it is better to avoid buying any token.
Of course, resistance in this situation is also a difficult task. Imagine a lady who is bored and has some money. He will definitely go shopping without a previous plan. But we must learn to spend capital only on days when the market is extremely red. We have to set a limit for buying on market days. For example, if you have a specific goal, set aside some capital for it. Or if a mental concern forces you to increase the 986 tokens in the wallet to 1000, then apparently you have no choice!
Use Tier-Buying-Strategy
When the price drops to a new level, you assume that this is the bottom of the market. You buy again as the prices drop again and you imagine making a new floor. You may repeat this mistake twice or even more times, but that's okay. However, after a heavy crash, you realize that previous purchases were like catching a falling knife. Definitely, in the future and in a long-term perspective, it doesn't matter if you bought Ethereum for example at $1,700 or $1,500.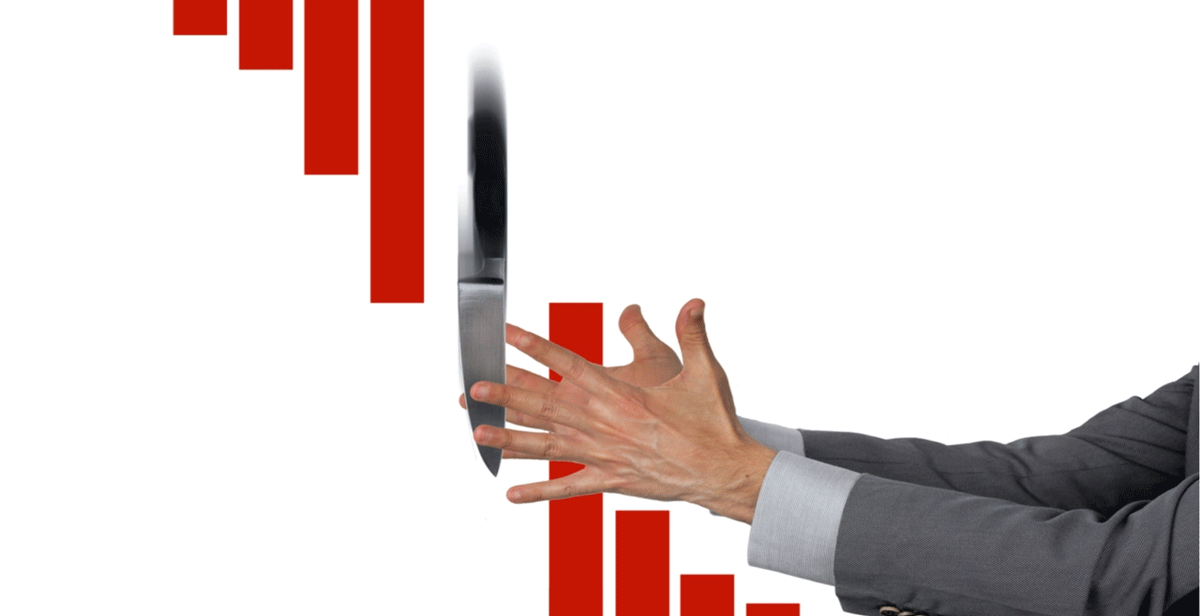 In fact, accumulation means dividing the capital and allocating it to several step purchases. To invest through the accumulation method, start with small capitals. For example, in the first step, buy some 25 thousand dollars worth of bitcoins with a small capital. When the price of Bitcoin reaches the level of $21,000, buy another step with more capital than the first step. Technical analysis indicators help you find the right entry points.
What is a trading strategy? How to find the right trading system?[
/box]
Learn price action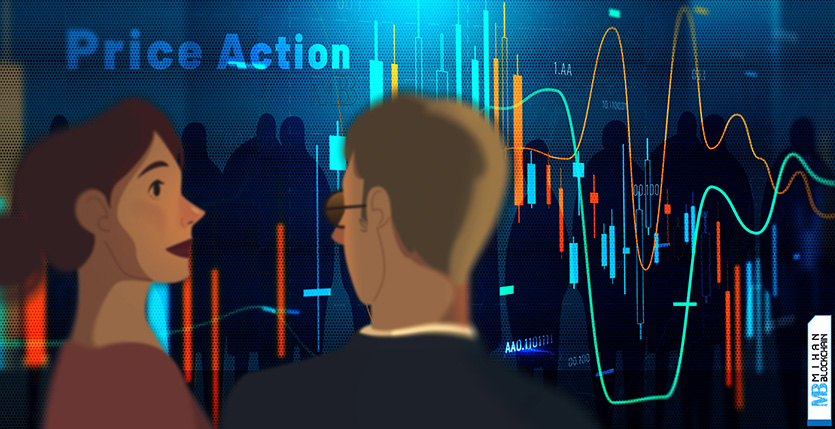 Determining the price range and level is very important in the digital currency market analysis. You should know price action like the back of your hand. Learning price action is essential. In fact, if you don't want to learn it, you shouldn't go for it Strategy Accumulation go.
Put aside fear to accumulate in a bear market
In bear markets, you will succeed only if you follow the above tips and do not panic. In this situation, most users either get confused or don't run their programs at all.
How to put aside fear and panic in falling markets?
It's true, we all probably freak out and get angry at first. But we have to suppress the feeling of fear as much as possible with mental tricks. To overcome the fear, you can use personal relaxation techniques, whatever makes you feel better. Losing morale is the worst thing in bear markets. In this regard, the following points are noteworthy:
Go to social media like Twitter and read various tweets when the market is down. It's comforting to read the weird and ridiculous comments like some people think the whole thing is a scam. It may seem a little unconventional, but it is a way to relax the mind.
Close all levers (Leverage). If you open a lever, make sure that the amount of liquefaction is small.
Make a fun game out of a bear market. Think of bearish conditions as a game to increase your number of tokens and digital assets. Instead of focusing on the cryptocurrency price, focus on the number of tokens.
Use hedging strategy in short selling. Of course, the risk of this work is very high and if you open the short trade late, you will lose. Opening a short trade in the range before the market falls performs better. Do not use any lever. If you are going to lose in the unleveraged short trade, it is better when the market returns and rises.
What does hedging mean in the digital currency market?
Have a stable personal financial situation. If your basic needs and financial concerns are easily met, then you can engage in transactions with a calm mind.
Take advantage of the recovery opportunity. As you know, major market crashes usually happen only in a few days of the month. Usually, we have to wait for this to happen in the days close to the announcement of inflation and consumer price index (CPI). Of course, this is not a problem, because investors have a chance to recover every month until the announcement of the next month's index.
Use the DCA stacking strategy
In the end, you might ask, why don't we put all the capital to buy at the price floor? If you are sure about the lowest floor, you can choose this method. Maybe June 2022 was the last chance to buy $20,900 Bitcoin. No one knows the future. So the best way is to set aside a monthly capital to buy crypto and use the Dollar Cost Averaging (DCA) strategy. DCA strategy one Accumulation strategy is that the total amount to be purchased is divided into equal-sized parts at regular intervals. In this way, the concern of the investor who intends to accumulate is less about the purchase price.
Conclusion
As we know, falling markets are annoying and investors' minds are constantly busy changing the color of red candles to green. But should we be in a bear market bound by conditions or a better solution? Accumulation in a bear market choose? Accumulation It means to find suitable entry points in price floors and gradually increase our assets. But since buying in a bear market is like grabbing a falling knife, you should Accumulation strategies to observe correctly. The most important thing is to let go of fear and not be fooled by seemingly profitable opportunities. Your opinion on Accumulation in a bear market What is? What is your strategy for finding the right stackable tokens?