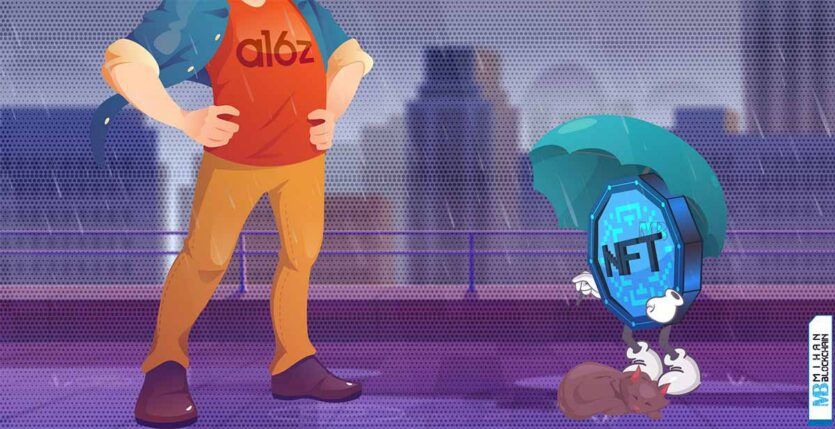 Venture capital firm Andreessen Horowitz announced on Wednesday that it has secured six licenses related to NFT tokens. These licenses are based on the licensing model provided by Creative Commons. Through this set of proposed NFT licenses called Can't Be Evil licenses, a wide range of usage rights for NFT tokens are assigned.
According to Mihan Blockchain and quoted by Cointelegraph, Miles Jennings (Miles Jennings), the senior consultant of Andreessen Horowitz, and Chris Dixon (Chris Dixon), the senior member of this company. they said Although some NFT token creators use Creative Commons licenses and other creators customize their own rules, many NFT projects do not have any licenses or use ineffective licenses. This issue leads to legal issues and issues related to copyright. Jennings and Dixon added that buyers of NFT tokens usually have no idea what rights they are getting with the purchase of NFT tokens.
This set of new licenses pursues the following goals:
1- Help NFT token creators protect their intellectual property (IP) rights.
2- Donation of basic rights to the holders of NFT tokens. These rights are irrevocable and enforceable, and they are easy to recognize.
3- Helping the creators, owners and community of NFT tokens in order to realize the creative and economic potential of the projects with full and clear understanding of the IP framework in which they operate.
These licenses are also intended to hold creators of NFT tokens accountable for using third-party material without obtaining permission.
These licenses are modifiable and irrevocable and provide different rights in 5 different categories. These categories are: copying, display and distribution, suppression of hate speech and speech, commercial uses, modification and adaptation, and sublicensing. These are available as Smart Contracts on Andreessen Horowitz's Crypto GitHub under a Creative Commons license.
The lack of transparency regarding the ownership rights of NFT tokens has frustrated buyers and led to a wave of lawsuits. This situation has attracted the attention of the US Congress. In June, two senators requested that the US Patent and Trademark Office and the US Copyright Office prepare a paper on issues surrounding the intellectual property rights of NFT tokens.